Propagation Stand
Regular price
Sale price
$69.00 CAD
Unit price
per
Solid Maple | Made in Canada
Water propagation is an easy way to expand your plant collection and add extra greenery to your space.
The perfect addition to your shelf, window sill, or wall to propagate your favourite plants. This 4-Tube propagation stand turns the propagation process into a piece of living art at all stages. No matter if you are trying to increase the size of your collection or propagate plants for your friends this is the perfect place to start! 
Details
· Solid maple base
· Keyholes for wall-mounting
· Four polished glass tubes
· Made in Canada
Dimensions
· Propagation station: 6.25" W x 1.5" D x 3.5" H
· Glass tubes: 3.5"H x 0.5"D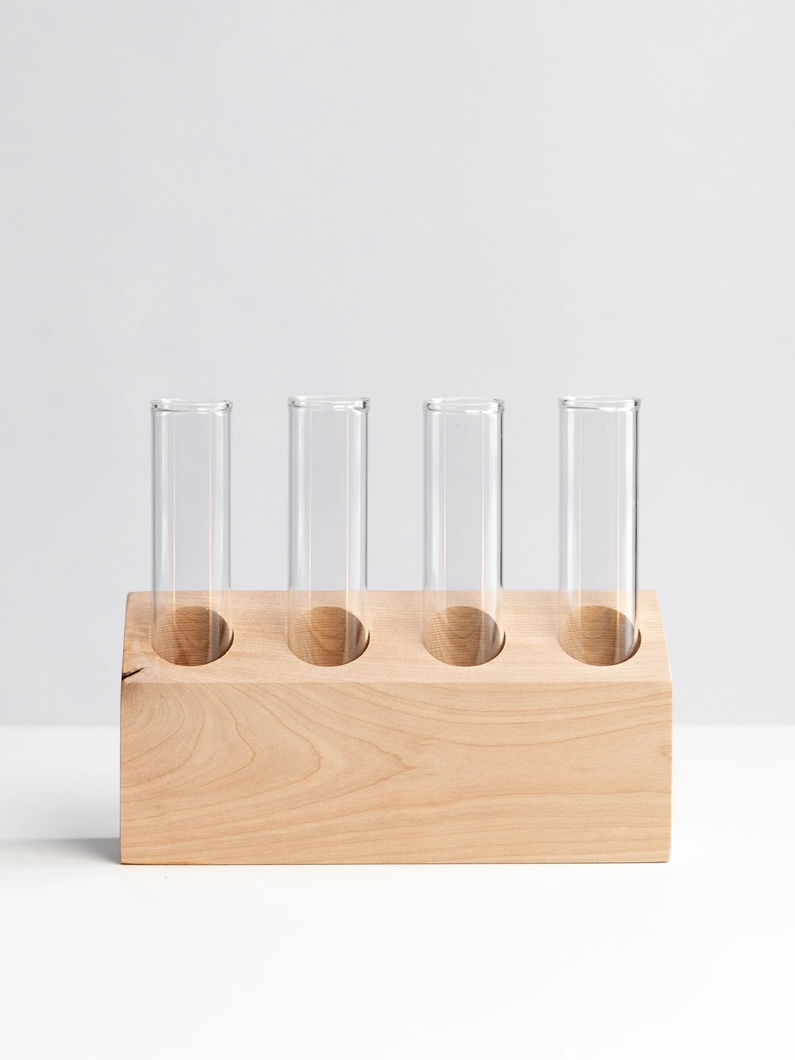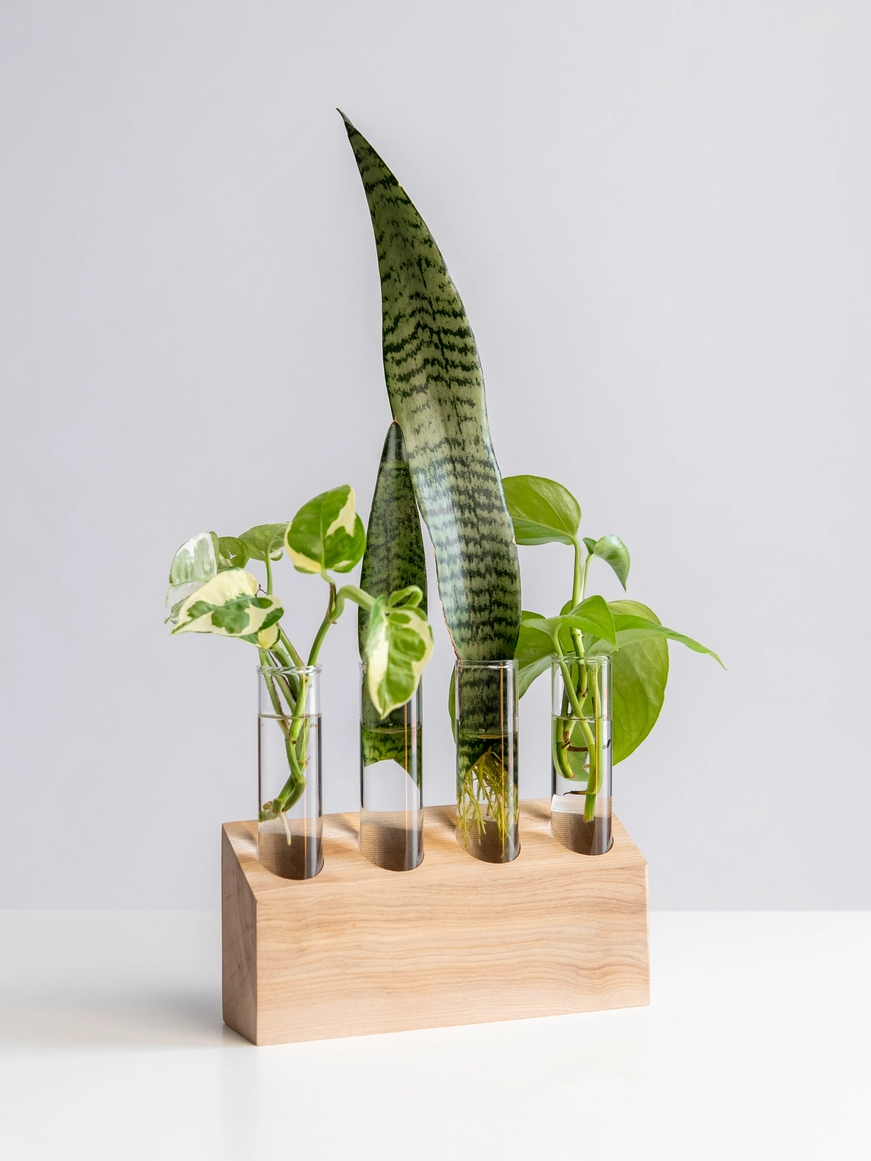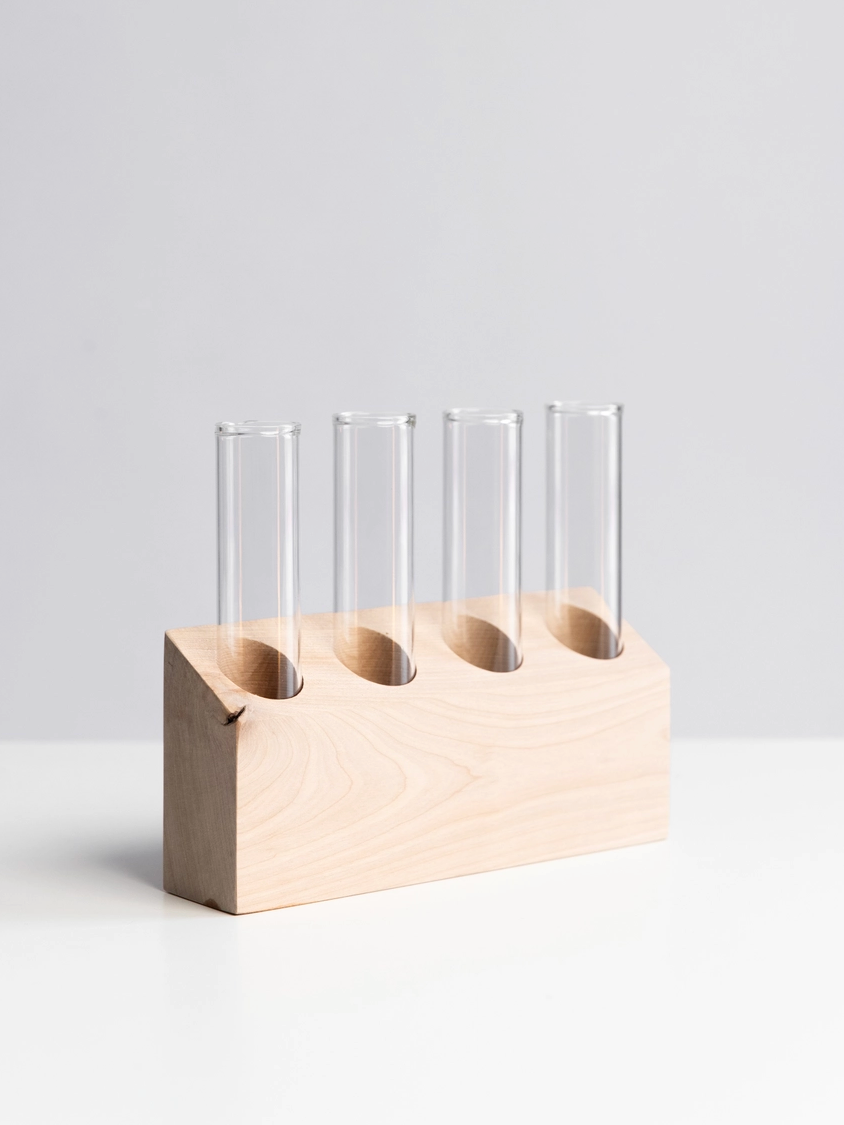 Why choose Frondly?
See the plant you're getting.

We take new photos of each batch of plants at our in-house studio to ensure that the plant you receive is almost identical to the one you see online.

Living room ready.

Before delivery, we clean and prune your plants so they are ready to be displayed in your home. Cleaner leaves also absorb more sunlight, key for optimal plant health.

Best growers = best plants.

Healthy, strong plants look the best and are the easiest to care for. We only work with the top local greenhouses in BC to ensure that all of our plants are healthy, beautiful, and pest-free.