7 in stock
Regular price
$25.00 CAD
Sale price
$22.00 CAD
Unit price
per
Sale
Sold out
Vibrant Color | Pet Friendly

This plant is wild! The hardy Crocodile fern has reptilian leaf patterns, loves a thorough watering and will add a bit of daring to your plant collection. Crikey!
Care
Difficulty Beginner: Easy to care for and grow.
Water Check soil moisture every 5-7 days and water when the top inch of soil feels dry. Avoid watering the center of the plant, aim for the soil.

Light Grows best in bright light, but can tolerate lower light levels as well. Do not leave exposed to harsh direct sunlight for more than a few hours per day.
Included
· A healthy plant from a local BC grower.
· Potted in premium soil in a plastic nursery pot for easy watering.
· Decorative pots sold separately here.
Dimensions
Plant height Approx. 12" /  30cm
Nursery pot 6" / 15cm Wide
View full details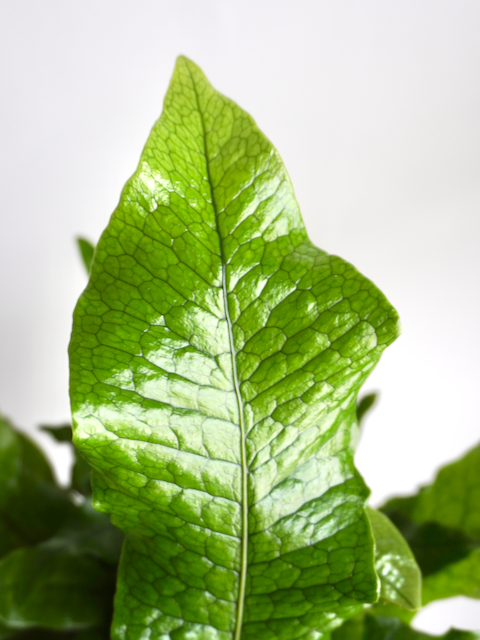 Why choose Frondly?
See the plants we have.

We regularly take photos of each new batch of plants at our in-house studio to ensure that the plant you receive is nearly identical to the one you see online.

Living room ready.

Before delivery, we clean and prune your plants so they are ready to be displayed in your home. Cleaner leaves also absorb more sunlight, key for optimal plant health.

Best growers = best plants.

Healthy, strong plants look the best and are the easiest to care for. We only work with the top local greenhouses in BC to ensure that all of our plants are healthy, beautiful, and pest-free.