Kelpy All-Natural Plant Food
Regular price
Sale price
$19.00 CAD
Unit price
per
All-natural | Made in BC | Female Owned

Kelpy is 100% natural plant food that helps your plants grow bigger, faster, stronger.
Kelpy simplifies the process of feeding your plants with an all-natural formulation that can be used year-round. Simply add a capful of Kelpy to your watering can or jug and water your plans as you usually would. Your plants will thank you.

Why Kelp? Kelp is a plant growth booster rich in vitamins, minerals, and growth hormones that make roots stronger and plants happier. Kelp has been used as an agricultural fertilizer for centuries up until the invention of chemical fertilizers. Boo to chemicals, hooray for all-natural Kelpy!

Kelpy's kelp is harvested from the frigid coastal waters of British Columbia where it grows more than 2 feet a day and is cold-processed to retain nutrients and phytohormones.
Size Guide
60ml Makes 12L of watering mixture. Good for if you own just a few plants or just want to give it a try.
250ml Makes 50L of watering mixture. Good for if you have or more than 3 or 4 plants.
500ml Makes 100L of watering mixture. Good for if you have a large collection or several big plants.
How to Use
1) Mix 1tsp Kelpy (or 1 cap full) to 1L water, and water your plants as usual.
2) The above mixture can also be used in a spray bottle for fruiting or flowering plants. Simply spray your plant at the fruiting or flowering stage for more flowers and fruit at harvest time.
3) During transplanting, Kelpy can also be used to promote root growth and ensure your plants are happy and healthy.
FAQ
How often should I use Kelpy?
Follow the regular watering schedule for your plants. Mix 1 tsp of Kelpy with 1 liter of water and feed those beautiful plants. Use year-round.
Twice a year, divers plunge into the frigid waters off the northernmost tip of Vancouver Island to harvest kelp for Kelpy. Here, kelp grows 3 feet a day (not the standard 2 feet) from the rich mineral glacial outflow that feeds it. This potent combination makes Kelpy special. A super booster for both houseplants and edible gardens.
Ingredients
Giant kelp (macrocystis integrifolia)
Total nitrogen (N) 0.1%, Available phosphate (P2O5) 0.5%, Soluble potash (K2O) 1.0%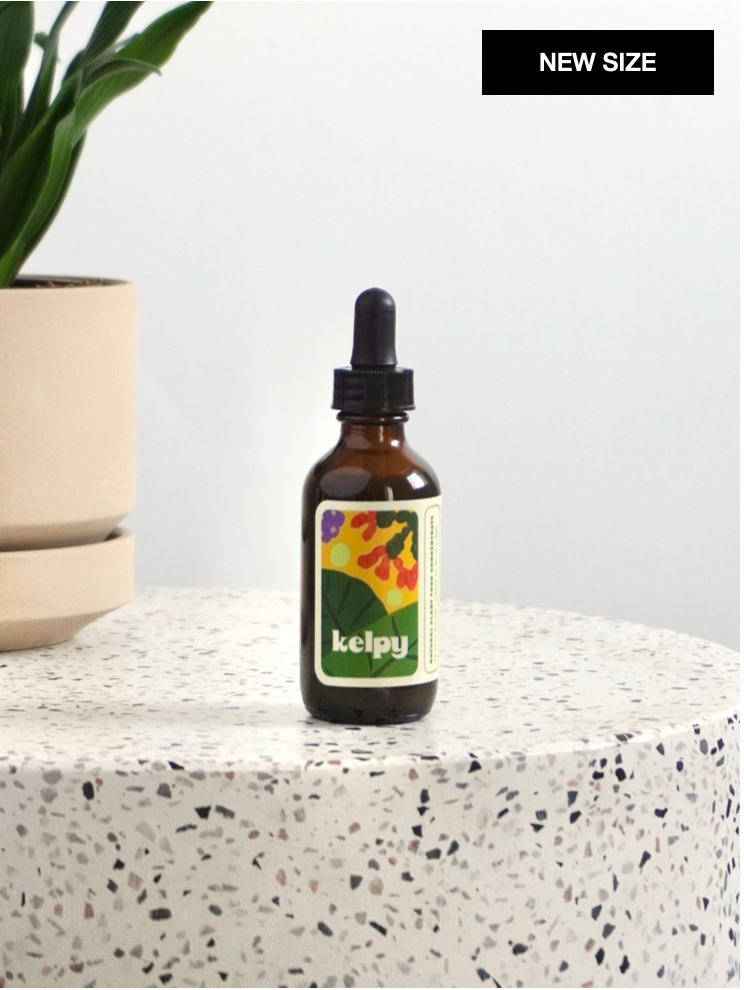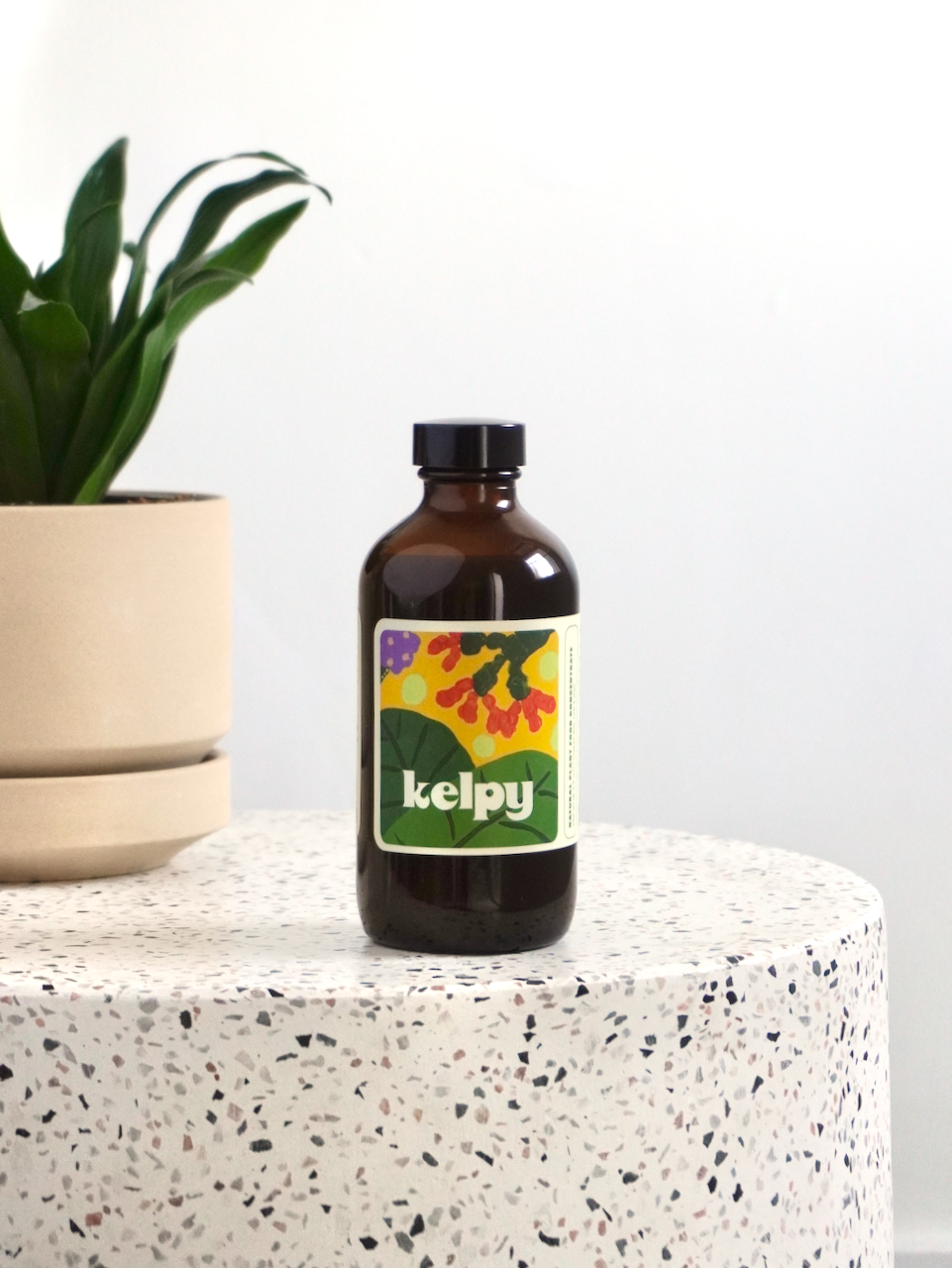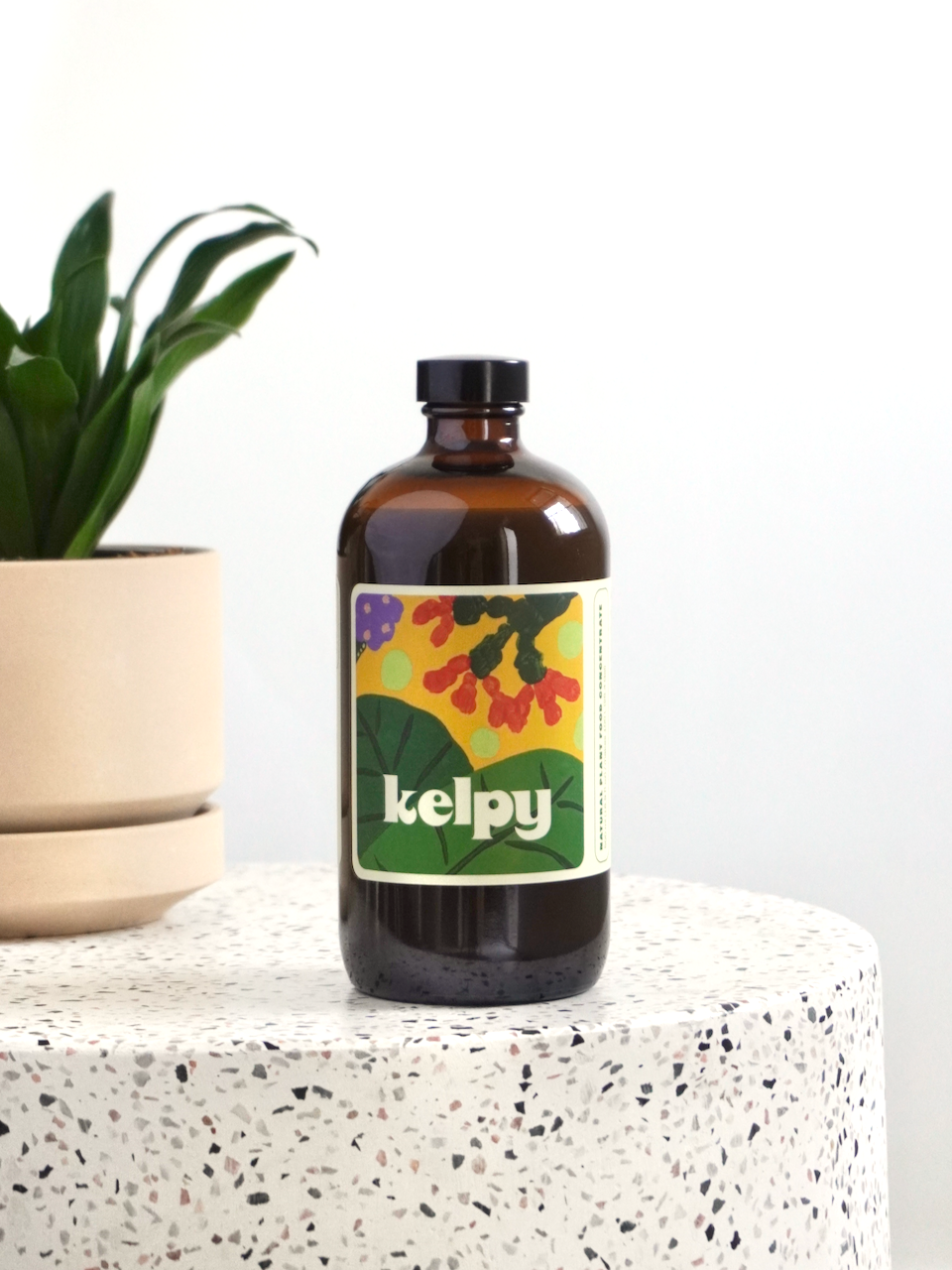 Why choose Frondly?
See the plant you're getting.

We take new photos of each batch of plants at our in-house studio to ensure that the plant you receive is almost identical to the one you see online.

Living room ready.

Before delivery, we clean and prune your plants so they are ready to be displayed in your home. Cleaner leaves also absorb more sunlight, key for optimal plant health.

Best growers = best plants.

Healthy, strong plants look the best and are the easiest to care for. We only work with the top local greenhouses in BC to ensure that all of our plants are healthy, beautiful, and pest-free.