Mossify Mistr
Regular price
Sale price
$45.00 CAD
Unit price
per
Automatic & Rechargable | Fun & Easy to Use | Canadian Brand
Who on earth needs an automatic plant mister? Uh, plant nerds like us do! When we first got on our hands on the Mistr, we knew we had to add it to our store. We never thought of misting our plants as a fun activity, but this gadget makes it downright delightful.

If your plants are craving extra humidity or you're just longing for some extra time with them (who isn't?), the Mossify Mistr provides your plants with the moisture they need to thrive.

With this fully rechargeable mister, you can mist your houseplants with ease without the hassle of using a manual spray bottle. Just fill it with water, turn it on and done.
Perfect for tropical and humidity-loving plants such as pothos, ferns, aloe, monsteras, ficuses, and philodendrons.
Details
Includes
· Rechargeable Automatic Mister
· USB Charging Cable
· Instruction booklet
Dimensions
·
11.2"H x 3.3" W
· Volume:
 750ml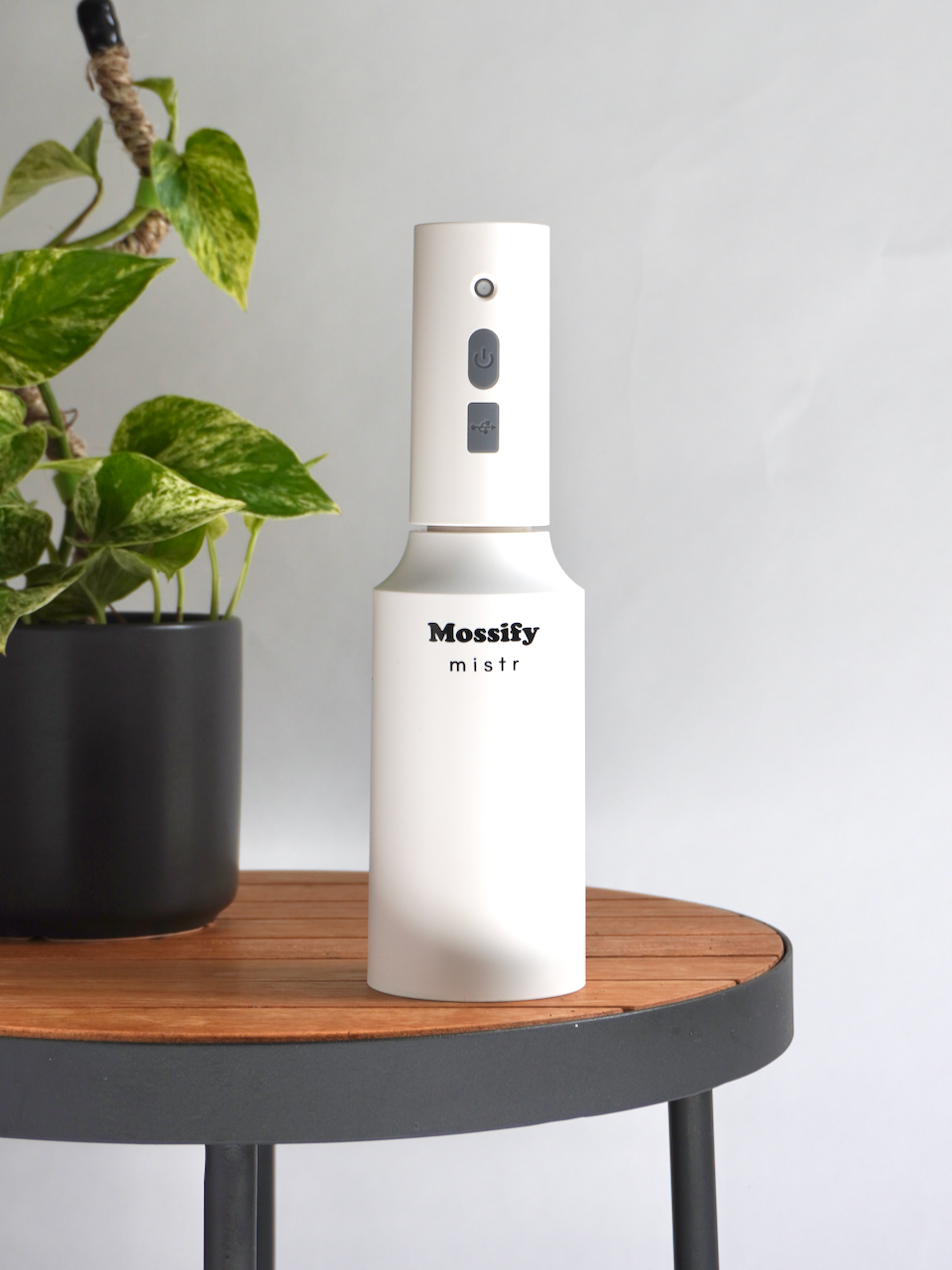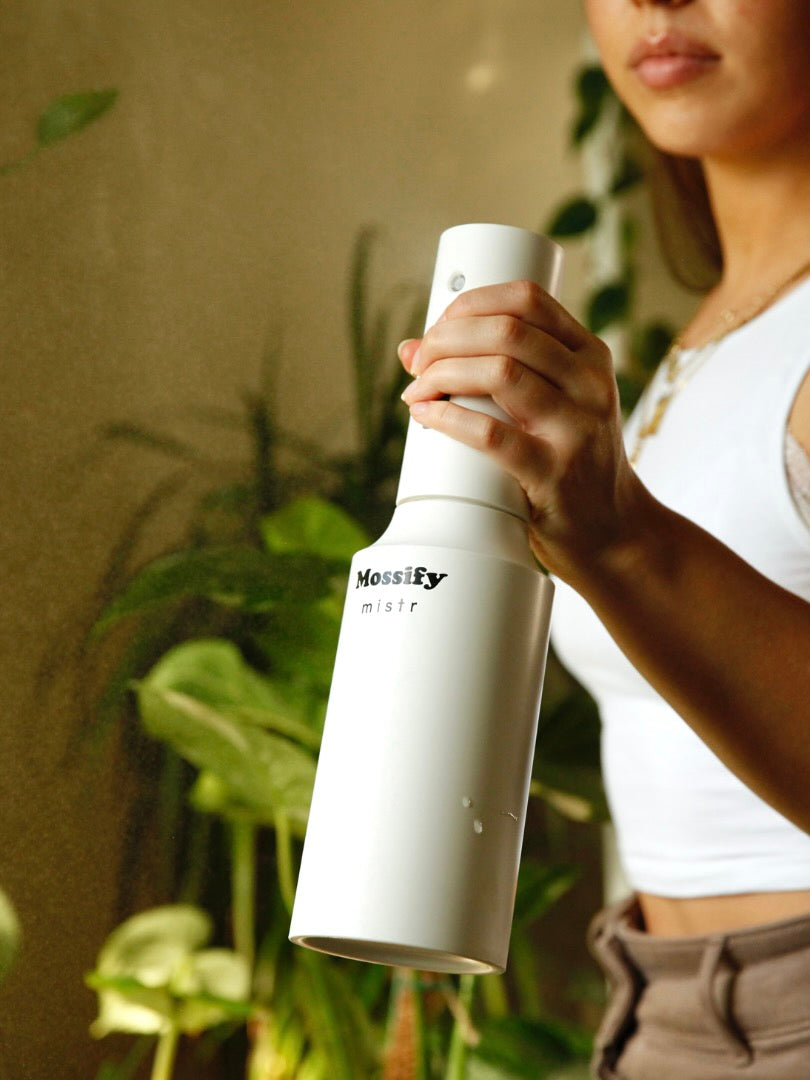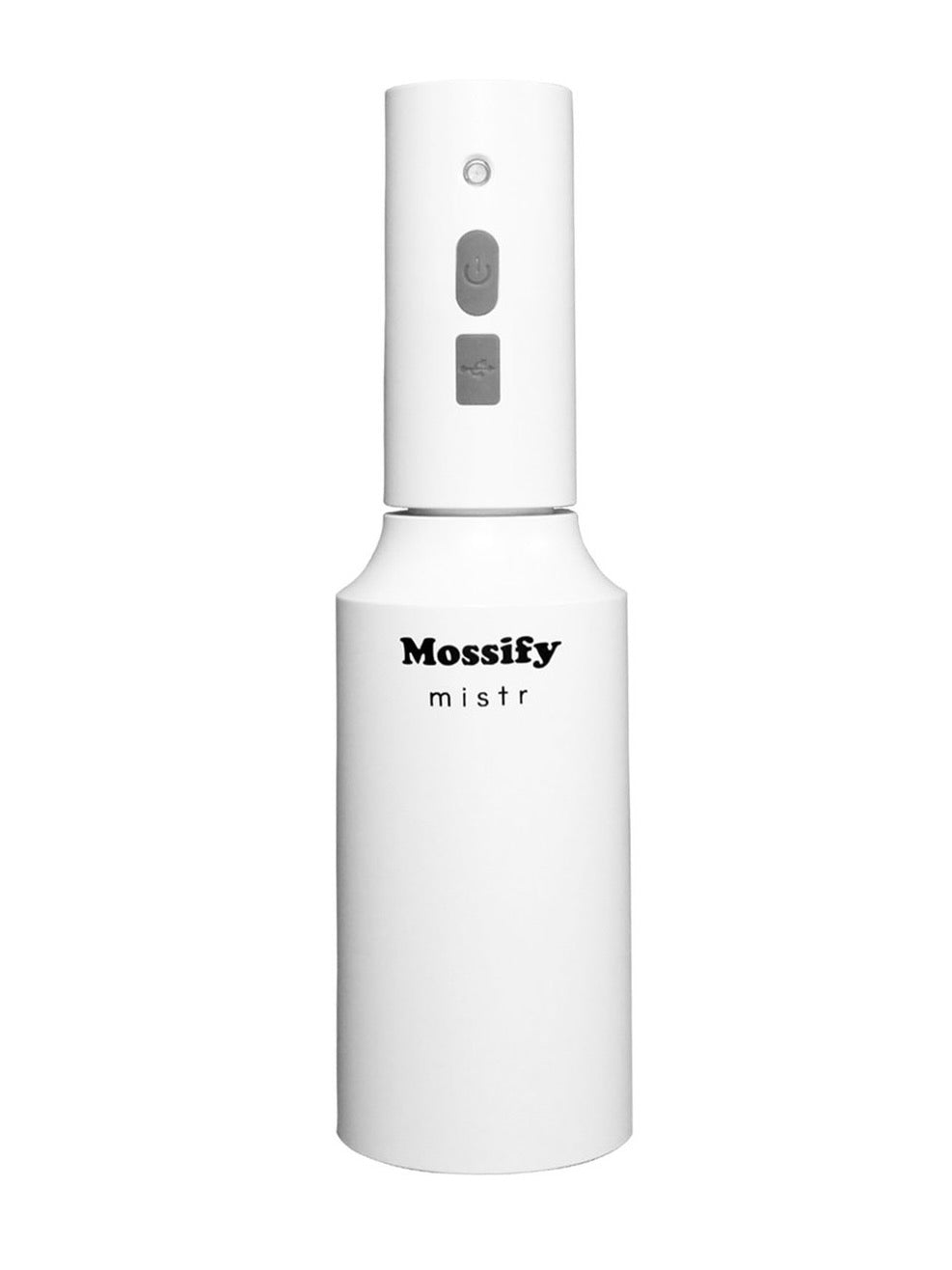 Why choose Frondly?
See the plant you're getting.

We take new photos of each batch of plants at our in-house studio to ensure that the plant you receive is almost identical to the one you see online.

Living room ready.

Before delivery, we clean and prune your plants so they are ready to be displayed in your home. Cleaner leaves also absorb more sunlight, key for optimal plant health.

Best growers = best plants.

Healthy, strong plants look the best and are the easiest to care for. We only work with the top local greenhouses in BC to ensure that all of our plants are healthy, beautiful, and pest-free.