Neem All-Natural Pest Control
59ml / 2.7 oz.
Regular price
Sale price
$19.00 CAD
Unit price
per
Organic Pest Preventer | Made in BC | Female Owned
This Organic neem oil is extracted from fruit kernels of the neem plant and is effective against many houseplant pests. It acts in two ways: as an appetite suppressant when eaten by pests and as a lubricant, preventing pests from moving about the plant and doing their damage.

It can be used as a preventative, especially when bringing home new plants or for treating existing pests. It's effectiveness and non-toxic nature make it safe to use around pets and even edible plant like fruits and vegetables.


How to Use
1)  Shake well before using.
2) Mix 1 dropper of Neem, several drops of dish soap and 500 mL of water in a spray bottle.
3) Shake spray bottle before and throughout the spraying process to prevent the oil and water from separating. 
FAQ
What pests can Neem Oil be used to treat?
Neem Oil is known to be effective on treating many houseplant pests including spider mites, mealybug, fungus gnat larvae, and thrips.

How should I store Neem Oil?

Neem Oil can solidify at low temperatures. If this happens, put the sealed bottle in a warm water bath. Store in a cool dry place out of direct sunlight.
Ingredients
100% Organic cold pressed Neem Oil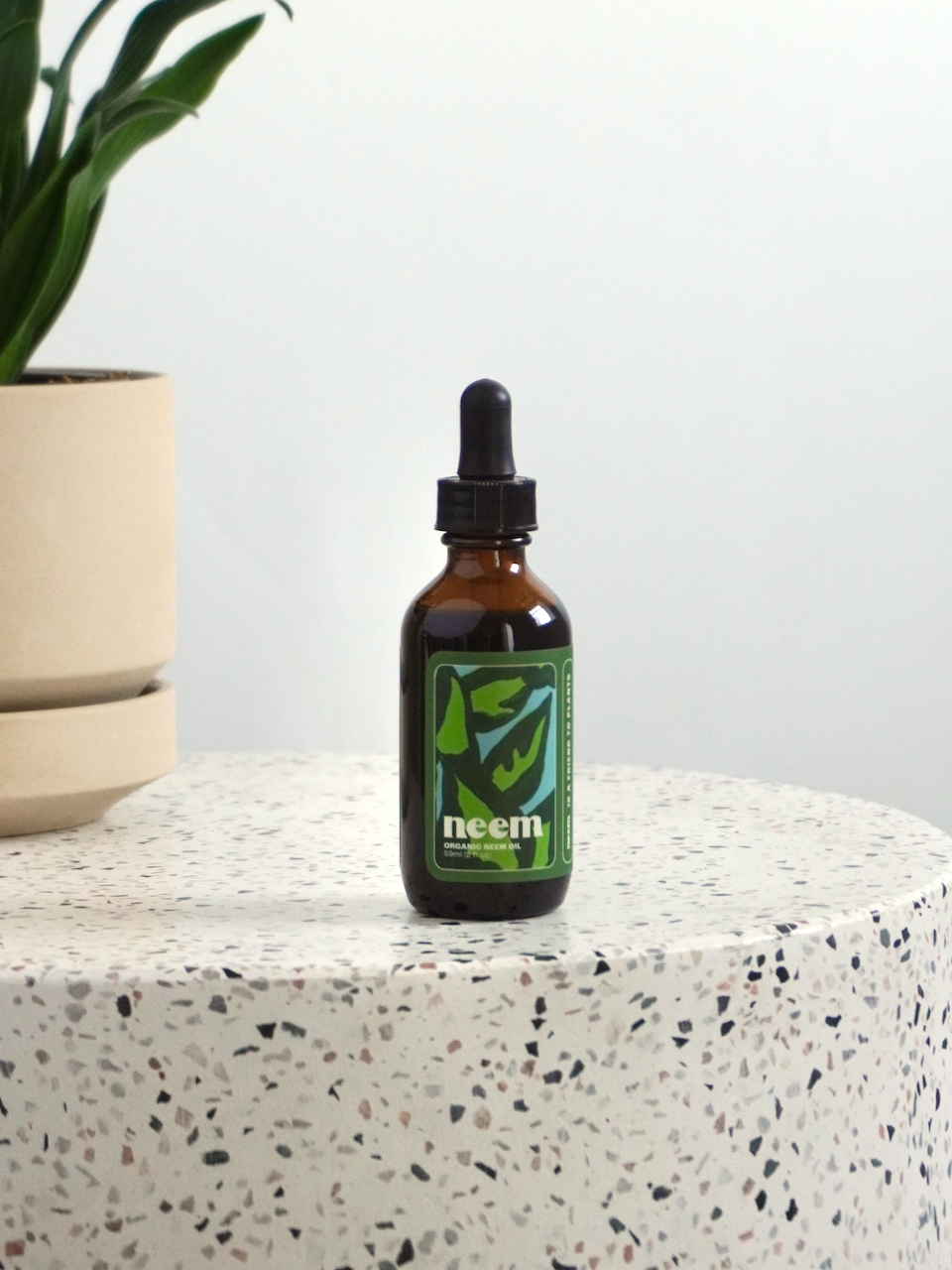 Why choose Frondly?
See the plant you're getting.

We take new photos of each batch of plants at our in-house studio to ensure that the plant you receive is almost identical to the one you see online.

Living room ready.

Before delivery, we clean and prune your plants so they are ready to be displayed in your home. Cleaner leaves also absorb more sunlight, key for optimal plant health.

Best growers = best plants.

Healthy, strong plants look the best and are the easiest to care for. We only work with the top local greenhouses in BC to ensure that all of our plants are healthy, beautiful, and pest-free.