Aroid Soil Mix
Regular price
Sale price
$15.00 CAD
Unit price
per
Local | Sustainable | Ready-to-use
This all-natural and nutrient rich soil mix from Vancouver-based Maya Soils is ideal for epiphytic plants and other plants that benefit from a well-aerated soil.
Maya soils come premixed and ready-to-use so you hardly have to get your hands dirty and they're also the more environmentally friendly choice. Instead of using the industry-standard peat moss which releases carbon into the atmosphere when harvested, it's made with coco coir, a highly renewable material and a bi-product of the coconut industry.
Ingredients Coco coir, coco chunks, perlite, worm castings (10%), sustainably harvested pine and fir bark, sustainably harvested golden sphagnum moss, bio-charcoal, sea minerals.
Plants
Monstera
Pothos

Philodendron

Chinese Evergreen

Orchids

Rhaphidophora

Peace Lily
Sizing

Small 3L

4 to 5 x 4" (Small) pots OR 

1 to 2 x 6" (Medium) Pots

Large 7.5L

2 x 8" (Large) pots, or 1 x 10-12" (XL) Pots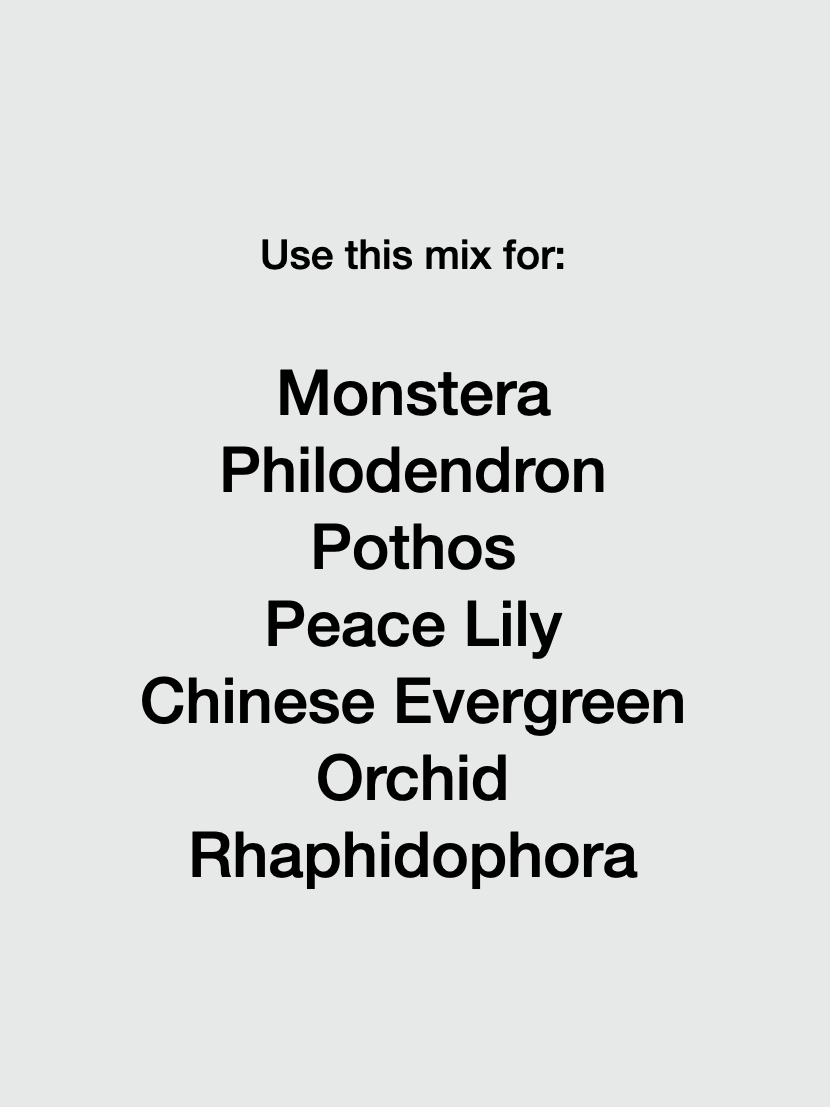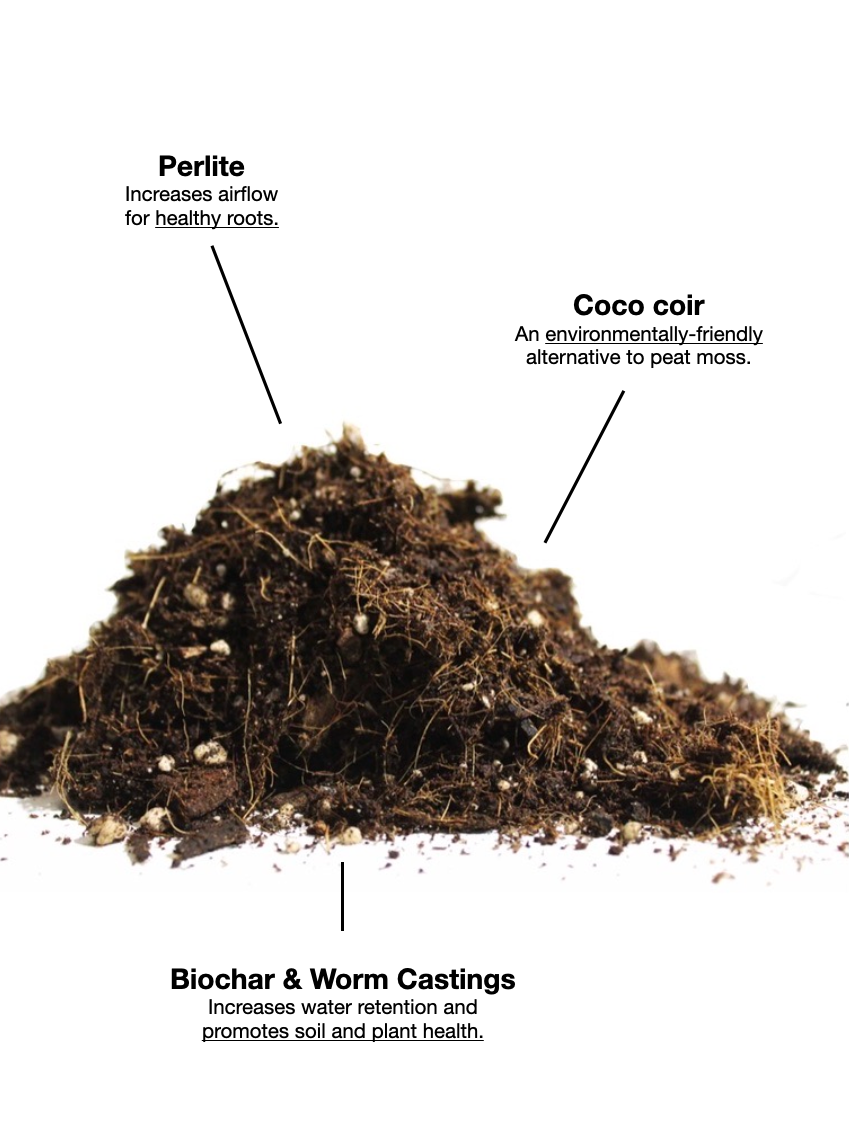 Why choose Frondly?
See the plant you're getting.

We take new photos of each batch of plants at our in-house studio to ensure that the plant you receive is almost identical to the one you see online.

Living room ready.

Before delivery, we clean and prune your plants so they are ready to be displayed in your home. Cleaner leaves also absorb more sunlight, key for optimal plant health.

Best growers = best plants.

Healthy, strong plants look the best and are the easiest to care for. We only work with the top local greenhouses in BC to ensure that all of our plants are healthy, beautiful, and pest-free.