Khan the Ficus Audrey, XL
4' / 122cm
Regular price
$129.00 CAD
Sale price
$99.00 CAD
Unit price
per
Rare Find | Velvet Leaves | Air purifier
Khan is native to India and has recently been challenging for the title long held by its cousin, the Fiddle Leaf Fig, for the most popular houseplant amongst designers.

It's not hard to see why it's become so popular with uniquely-coloured emerald green leaves and contrasting yellow veins.

Also know as Ficus benghalensis, Banyan tree, Banyan fig, Indian banyan.
Care
Difficulty Easy, relatively low maintenance.
Water Check soil moisture every 5-10 days and water when the top 50-75% of soil is dry. 

Light Grows best in bright, indirect light. Not suitable for low light areas.

Dimensions
Plant height* Approx. 4' / 122cm
Nursery pot 10"W x 10"H
*Measured from the base of the pot to the top of the plant.
Included
· A healthy plant from a local nursery.

· Potted in premium soil in a plastic grow pot for easy watering.
· Pictured with the Kits Fibreglass Pot, XL - sold separately.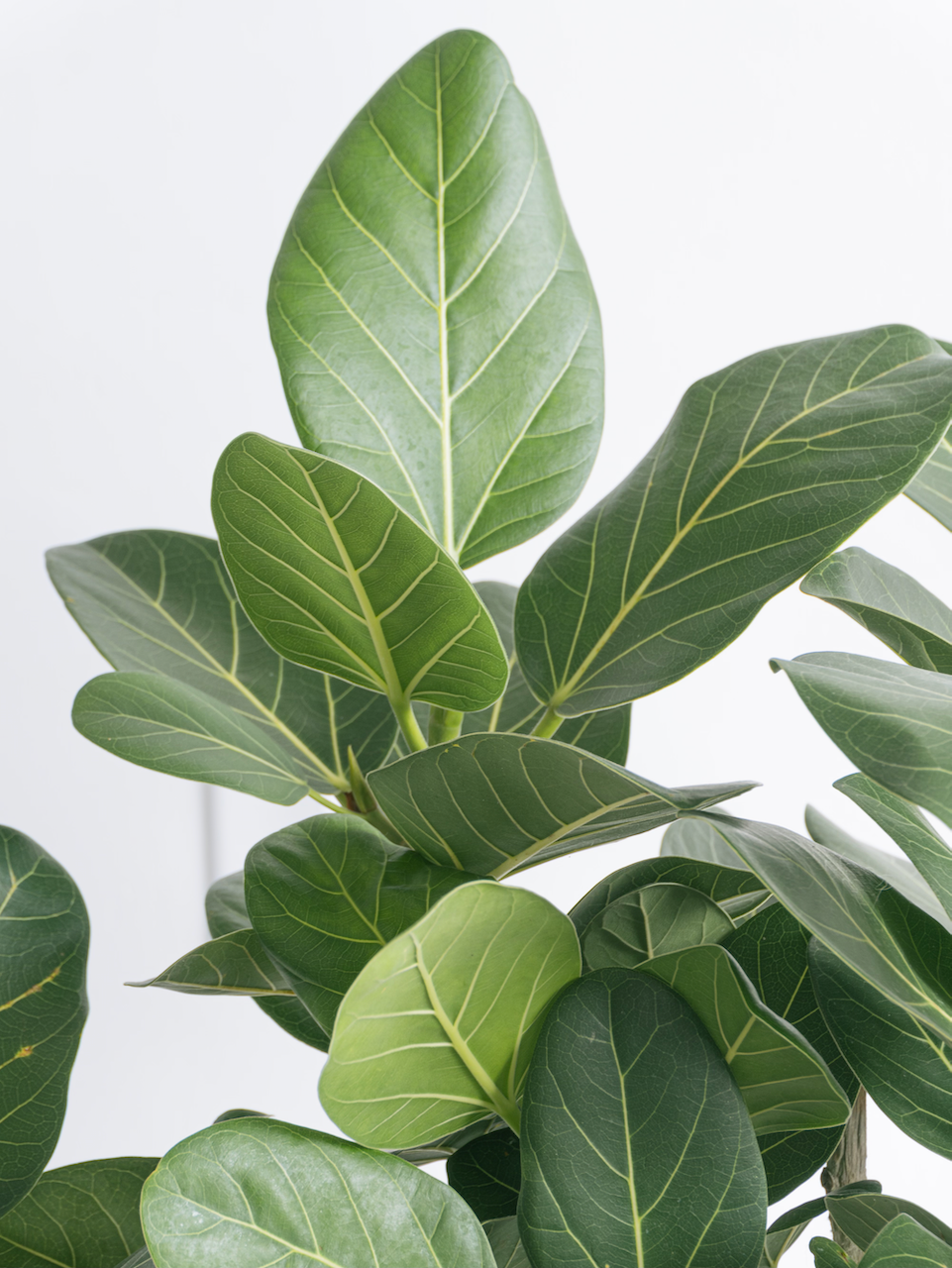 Why choose Frondly?
See the plant you're getting.

We take new photos of each batch of plants at our in-house studio to ensure that the plant you receive is almost identical to the one you see online.

Living room ready.

Before delivery, we clean and prune your plants so they are ready to be displayed in your home. Cleaner leaves also absorb more sunlight, key for optimal plant health.

Best growers = best plants.

Healthy, strong plants look the best and are the easiest to care for. We only work with the top local greenhouses in BC to ensure that all of our plants are healthy, beautiful, and pest-free.