Gloria the Aglaonema 'Silver Bay', XL
2.75' / 84cm
Regular price
$119.00 CAD
Regular price
Sale price
$119.00 CAD
Unit price
per
Low light tolerant | Painted foliage
Found growing under the canopy of the tropical rainforests across Asia, from China and Malaysia to Sri Lanka and the Philippines, the evergreen is a beautiful, easy-care plant.
Evergreens like their soil to dry out a little between waterings, they can survive in medium to low light areas, and they are very slow growing so you won't need to worry about repotting them for several years or longer. If you're looking for a plant to keep in one spot for years, this is the one.

Also known as Chinese Evergreen 'Silver Bay', Philippine Evergreen.

Care

Difficulty Almost Unkillable.
Water Check every 5-7 days and water when the top 1-2" of soil is dry. Water the surface of the soil thoroughly until water begins to flow through the drainage holes. Let your plant drain in a bath or a sink for 10-15 minutes before returning it to its usual place.

Light

Low OK
Medium Good
Bright, indirect light Best
Direct sun No
Dimensions
Nursery pot 10" x 10" (fits in our XL pots or a standard 12" pot)
Plant height* Approx. 2.75' / 84cm

*Measurement is taken from the base of the pot to the top of the plant.
Includes
· A healthy plant from a local nursery
· Potted in premium soil in a plastic grow pot for easy watering.
· Decorative pots sold separately.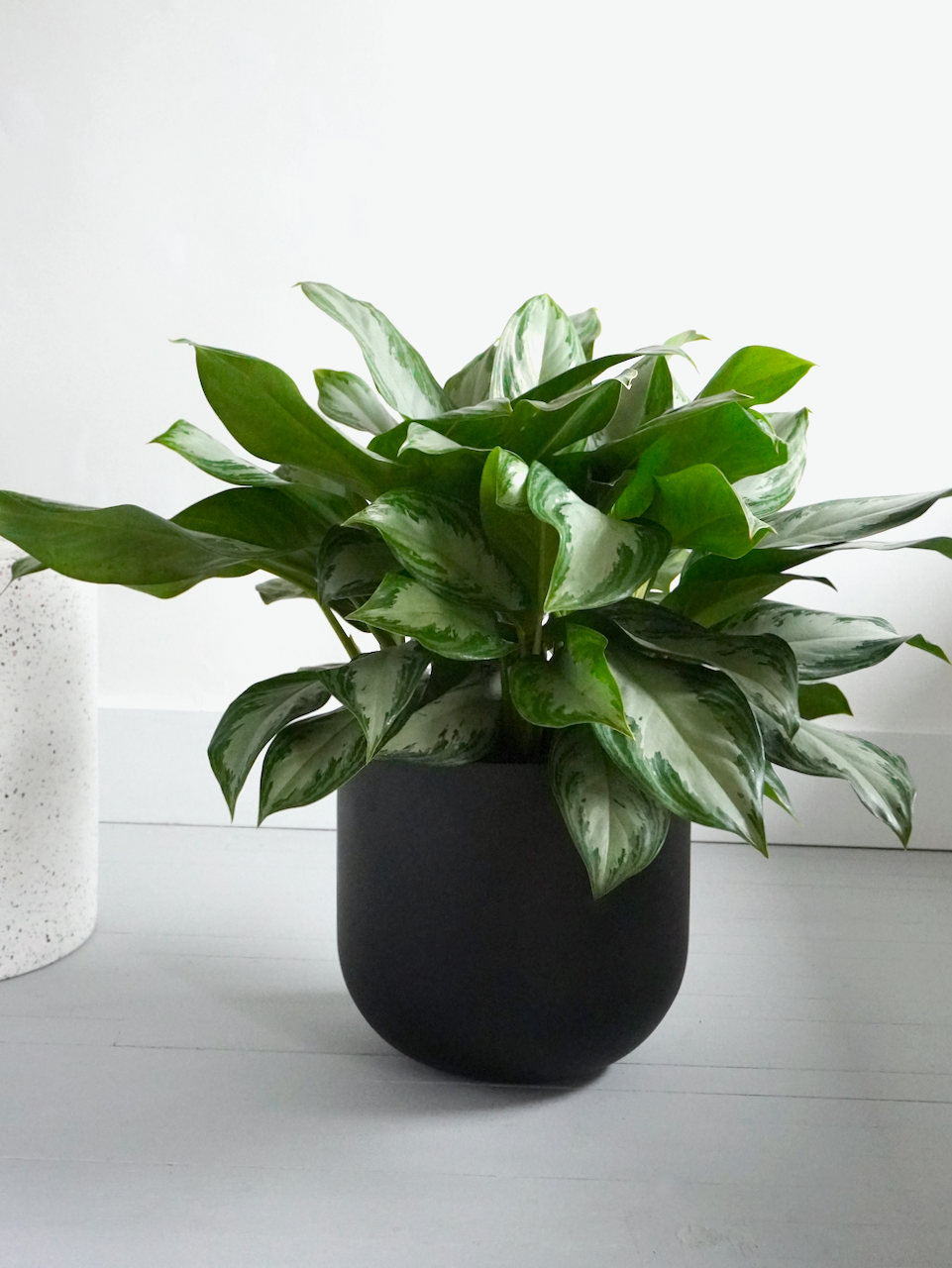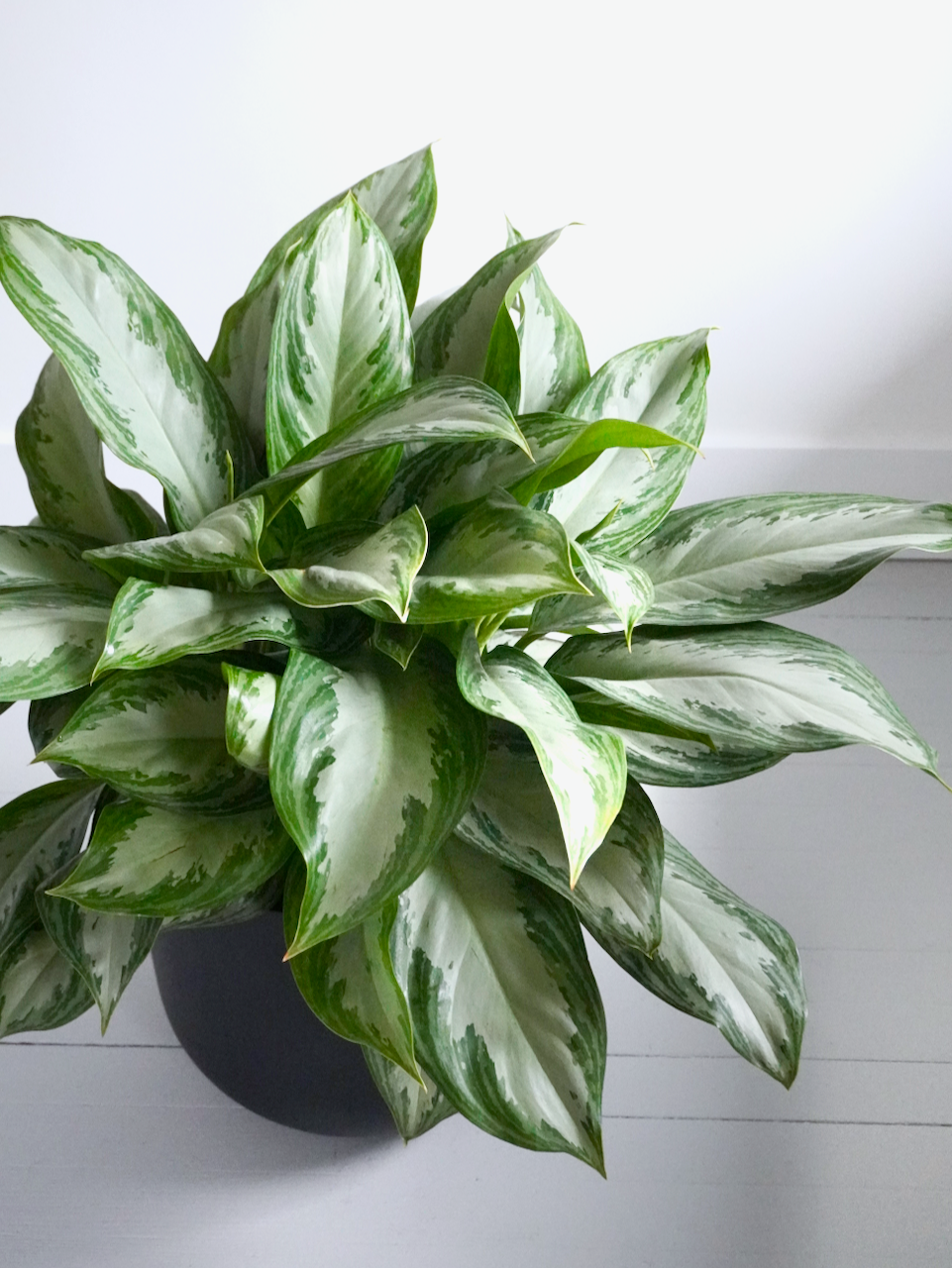 Why choose Frondly?
See the plant you're getting.

We take new photos of each batch of plants at our in-house studio to ensure that the plant you receive is almost identical to the one you see online.

Living room ready.

Before delivery, we clean and prune your plants so they are ready to be displayed in your home. Cleaner leaves also absorb more sunlight, key for optimal plant health.

Best growers = best plants.

Healthy, strong plants look the best and are the easiest to care for. We only work with the top local greenhouses in BC to ensure that all of our plants are healthy, beautiful, and pest-free.