Zilla the Monstera Deliciosa, XL
Regular price
$89.00 CAD
Sale price
$79.00 CAD
Unit price
per
Instafamous | Fast & Fun to Grow | Air Purifier

Despite her threatening name, Zilla is nothing to be afraid of. Native to the tropical rainforests of Central America, she's bold, adaptable, and easy to grow. She won't fuss too much if you miss a watering and can tolerate a variety of light conditions.

If you get the conditions right, she'll reward you with the gift of instagrammable split leaves. She can be trained to grow up moss poles or trellises and is easily propagated. What a mon-star!

Also known as: Swiss cheese plant, Mexican breadfruit, split-leaf philodendron, Hurricane plant, Plant with holes (yes, people actually call it by this name).

Care

Experience (Almost) unkillable
Maintenance Low, 1-2 hours per month
Water Check approximately every 7-10 days and water when the top 2-3" of soil is dry.

Light
Low OK
Medium Good
Bright Great
Direct Sun 1-2 hours per day is OK

Read the full Monstera Deliciosa Care Card here.
Dimensions
Nursery pot 10" W x 9" H
Plant height* 2.5-3' / Approx. 85cm
*Measured from the base of the pot to the top of the plant
Includes
· A healthy plant from a local nursery
· Potted in premium soil in a plastic grow pot for easy watering.
· Pictured with Kits Black Fibreglass Pot, XL - sold separately.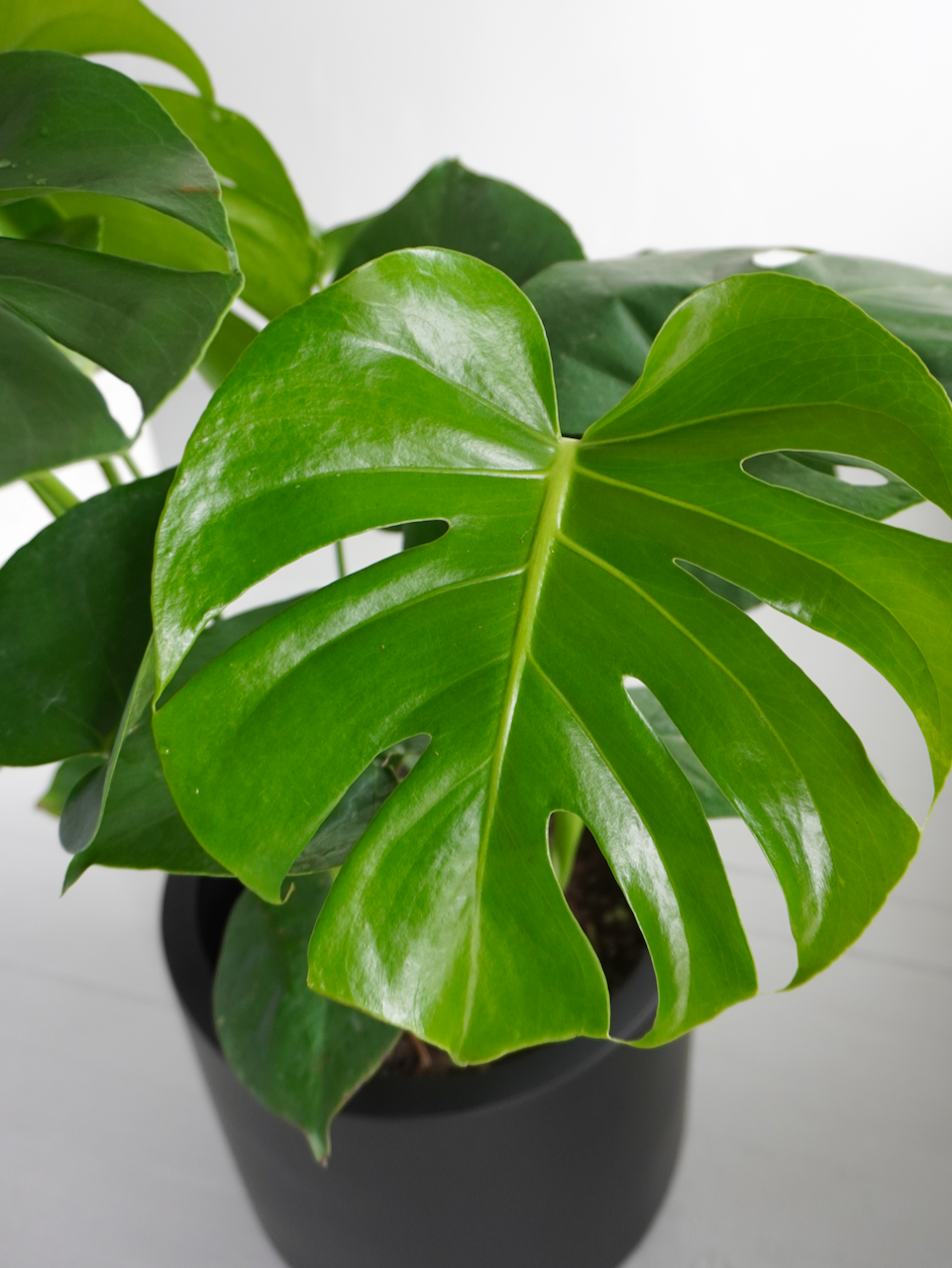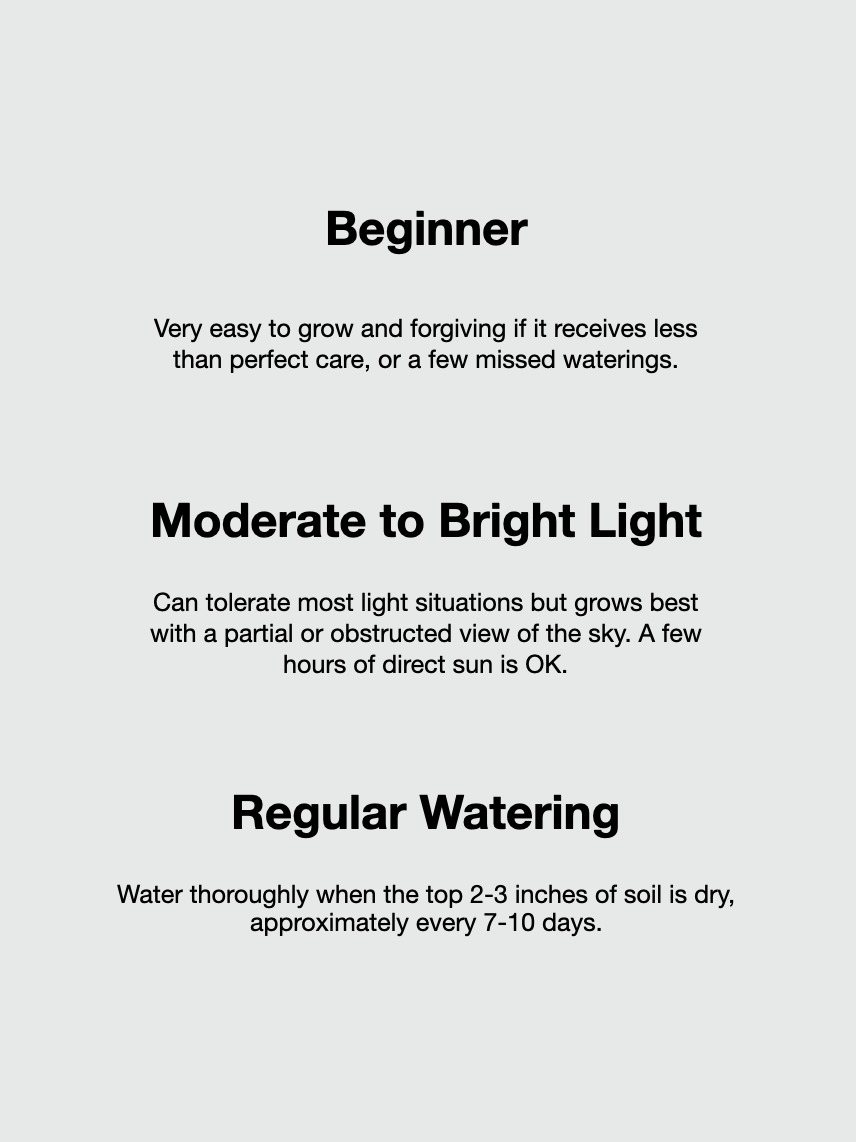 Your plant needs an equally beautiful pot
View all
Tools to make care easy (and fun)
Why choose Frondly?
The plant on screen is the plant you'll get.

We take photos of each new batch of plants to ensure that the plant you receive will be almost identical to the one you see on screen. If you don't think so, we'll give you your money back.

Delivered with care.

We believe the best way to ensure your plant arrives in phenomenal condition and health is to deliver them directly to you ourselves: no boxing your plants up, and no third party couriers. Our plants and pots are always delivered by a friendly Frondly driver with care.

Happy, locally sourced plants.

Plants that are well cared for look the best and last the longest. We only work with local BC greenhouses we know and trust to ensure that all of our plants are as happy and healthy as possible.