Low stock: 1 left
Regular price
Sale price
$11.00 CAD
Unit price
per
Sale
Sold out
Carbon Neutral | AAPI Owned | BC Business
Ideal plant support for indoor climbing plants and vines while maintaining moisture for aerial roots absorption. Made from natural and biodegradable coconut husk, this pole is safe and sturdy for training plants like Monsteras to grow upright. This large version is stackable so you can add two or more together to support your plant as it grows.
What is coco coir?
Coco coir is a byproduct of coconut processing leaving behind fibrous coconut husk.  Although the properties are similar to peat moss in terms of weight and texture, however, coco coir is much more environmentally friendly than peat moss with less impact on the ecosystem.
Details
Includes
· 1x stackable coconut husk wrapped pole with wooden stake.

Dimensions
Overall Length: 15.75"
Wooden Stake Length: 5"
Diameter: 2"
Materials
· Coconut husk
· Solid wood stake
· Cotton twine
Origin
· Responsibly manufactured in China
· Designed in Richmond, in beautiful British Columbia, Canada
About Kanso
Kanso (簡素) is one of the seven pillars of Wabi-Sabi and in design can be translated to mean the elimination of clutter in favour of simplicity. Through this philosophy, Kanso Designs aims to help its customers cultivate a state of mindfulness in their homes. They offer meaningful and sustainable products, each with a specific history, place, and purpose.
See our full lineup of Kanso pots and accessories here.
View full details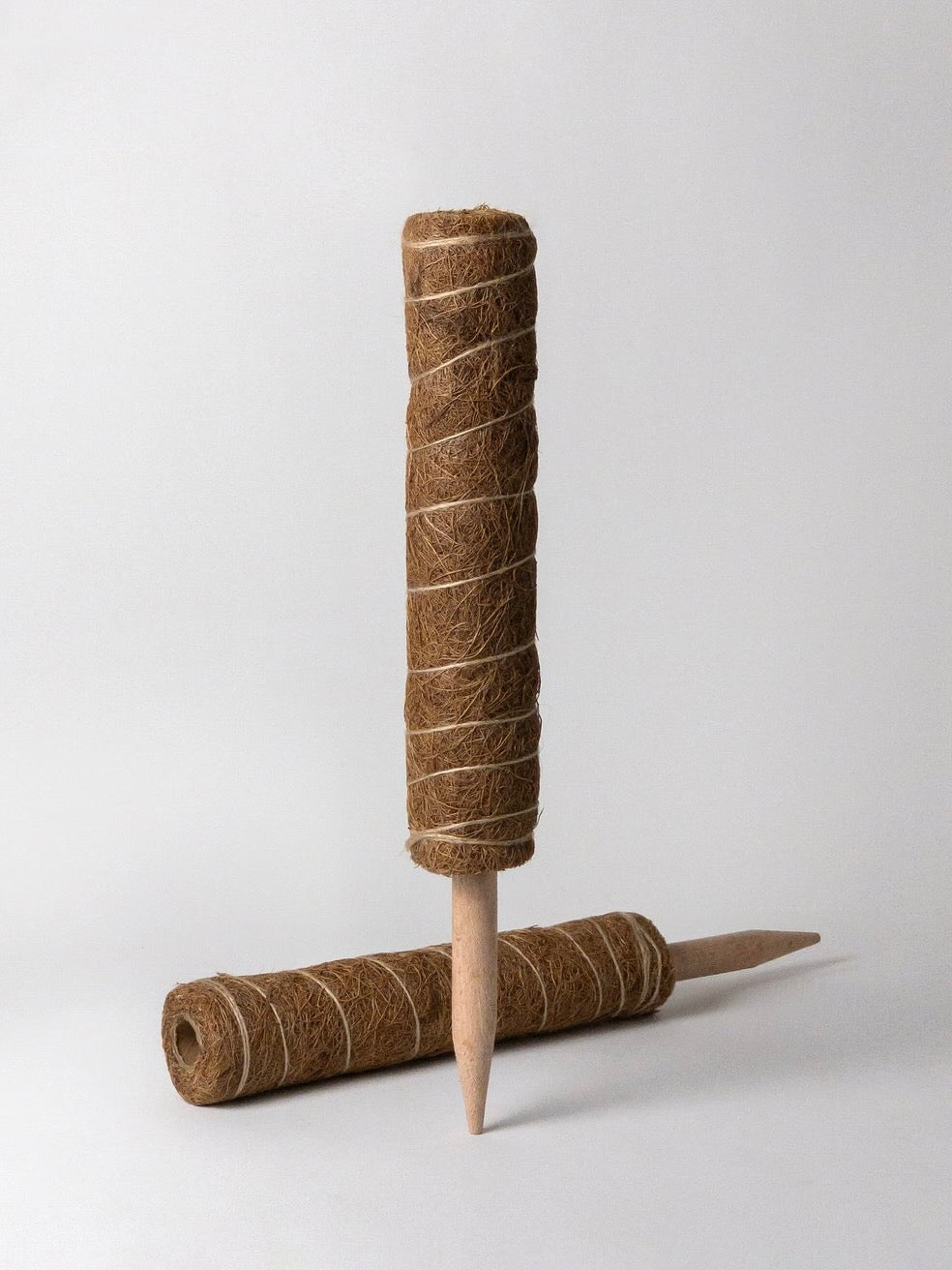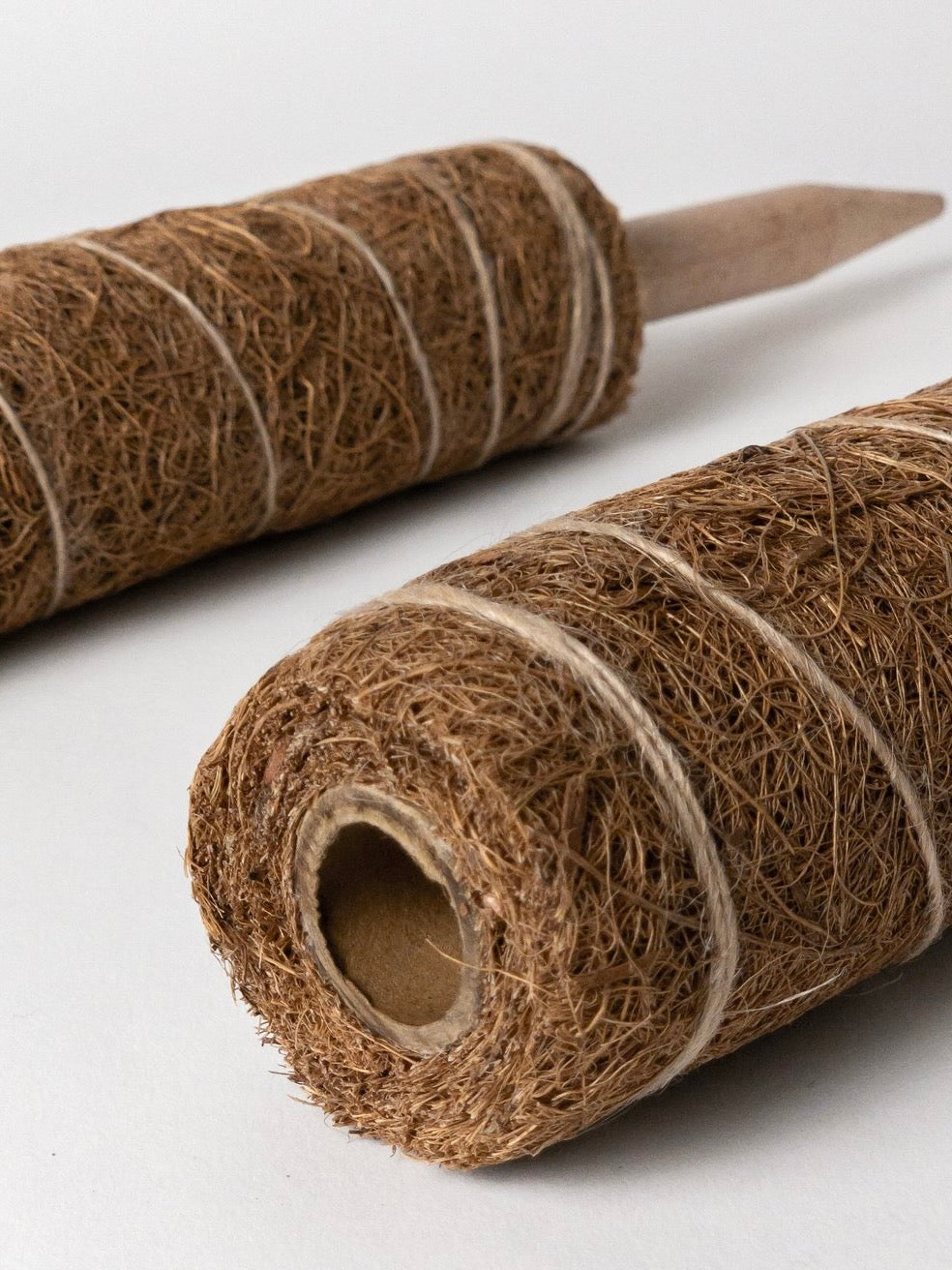 Why choose Frondly?
See the plants we have.

We regularly take photos of each new batch of plants at our in-house studio to ensure that the plant you receive is nearly identical to the one you see online.

Living room ready.

Before delivery, we clean and prune your plants so they are ready to be displayed in your home. Cleaner leaves also absorb more sunlight, key for optimal plant health.

Best growers = best plants.

Healthy, strong plants look the best and are the easiest to care for. We only work with the top local greenhouses in BC to ensure that all of our plants are healthy, beautiful, and pest-free.