Ziggy the ZZ Plant, Medium
Regular price
Sale price
$29.00 CAD
Unit price
per
Indestructible | Low Light Master | Air purifier

Native to the dry grasslands in Eastern Africa, Ziggy is popular for his adaptability and low-maintenance style. He can zig and zag his way out of any plant problem you throw at him. Forget to water him - zig! Lock him in a closet - zag!

With his rhythmic, geometric leaves, we're pretty sure you wouldn't want to lock him in a closet but if you did, know that he'd be just fine.
Also known as Zamioculcas zamiifolia, Zanzibar gem, Eternity plant.
Care
Difficulty Unkillable - very tolerant of neglect.
Water Check every 1-2 weeks and water when the soil appears almost completely dry all the way through the pot.

Light Grows best in bright, indirect light but will tolerate low light as well. Prefers not to be in direct sun.
Includes
· A healthy plant from a local nursery.
· Potted in premium soil in a plastic grow pot for easy watering.
· Pictured with Tobago Ceramic Pot, sold separately.
Dimensions
·  Plant height: 16" - 18"
· Nursery pot: 5.75"H x 6"W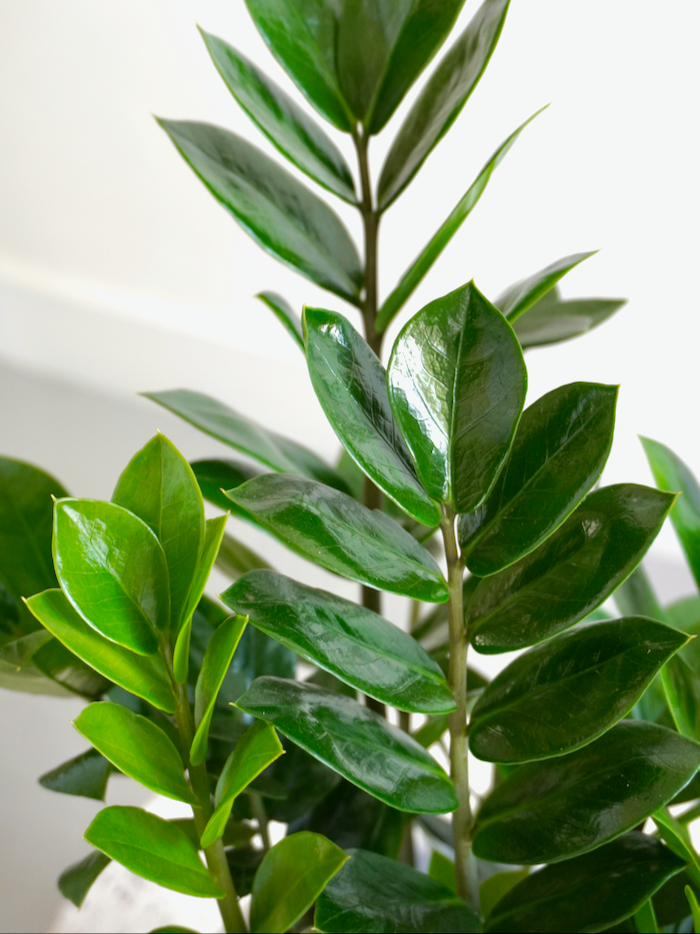 Why choose Frondly?
See the plant you're getting.

We take new photos of each batch of plants at our in-house studio to ensure that the plant you receive is almost identical to the one you see online.

Living room ready.

Before delivery, we clean and prune your plants so they are ready to be displayed in your home. Cleaner leaves also absorb more sunlight, key for optimal plant health.

Best growers = best plants.

Healthy, strong plants look the best and are the easiest to care for. We only work with the top local greenhouses in BC to ensure that all of our plants are healthy, beautiful, and pest-free.