Sustee Moisture Meter
Regular price
Sale price
$9.00 CAD
Unit price
per
The easiest, and most beautifully designed water meter we've ever used.
Designed and made in Japan, Sustee makes it simple to know when to water your plant. Sustee's window is blue when your plants have enough water and turns white when it's time to water your plants. It's so simple!

Sustee is different from other moisture meters. It detects your plant's ability to absorb water, not how much water is in the soil, so it works in all kinds of soils and plants.

How to Use
1. Insert Sustee into the soil, within a 20 cm radius of your plant.

2. Ensure that it's deep enough so that the surface of the soil is between the two arrows marked on the meter. ▶◀
3. Water your plant generously the first time. This will activate your Sustee and it will turn blue.

4. When Sustee turns white, it's time to water again. Follow the usual watering amount for the plant and the meter will turn blue again.
FAQ
Does SUSTEE work for different types of plants?
Yes, it does! There is a beneficial soil moisture range shared by all plants. It's called "available water capacity", which works as a common denominator for moisture management for all plants, preventing them from root rot and drying up.
Sustee helps you to water the right way to maintain this beneficial moisture range.
How long does it take SUSTEE to change colour after watering?
It depends on the amount of water given and the water retention level. The periods given below are rough guides. With some soils it can take up to an hour. Remember to water generously when you use SUSTEE for the first time.

Size Small: Approx. 3 minutes
Size Medium: Approx. 15 minutes
Size Large: Approx. 25 minutes
Still have questions?

Read the full FAQ on Sustee's website here.
Details

Dimensions
· Small: 10mm W × 8mm D × 120mm H
· Medium: 10mm W × 8mm D × 180mm H
· Large: 10mm W × 8mm D × 255mm H
Origin
Designed and manufactured in Japan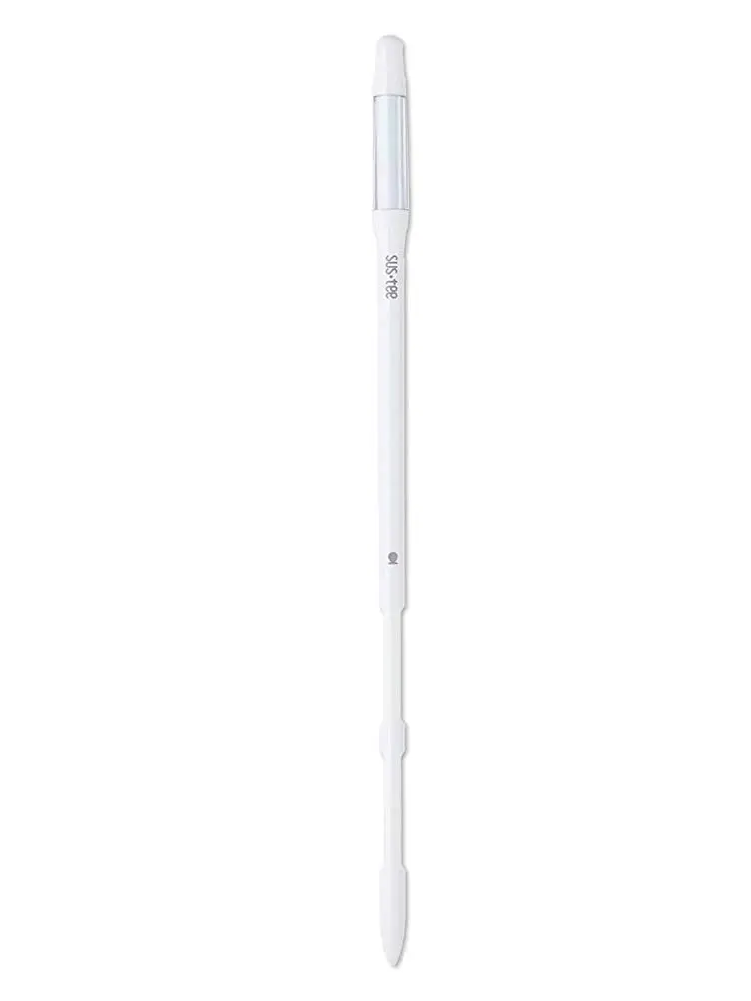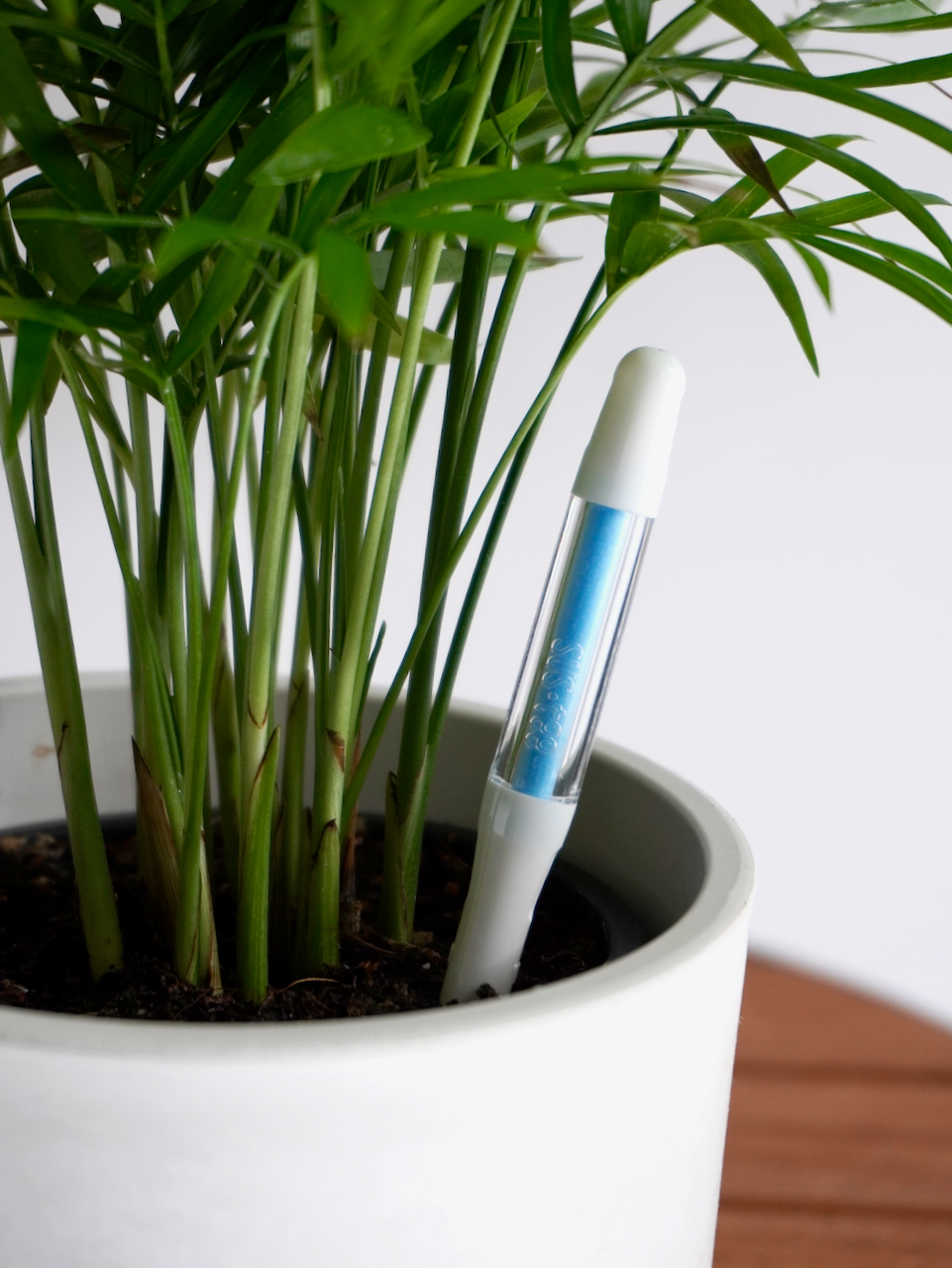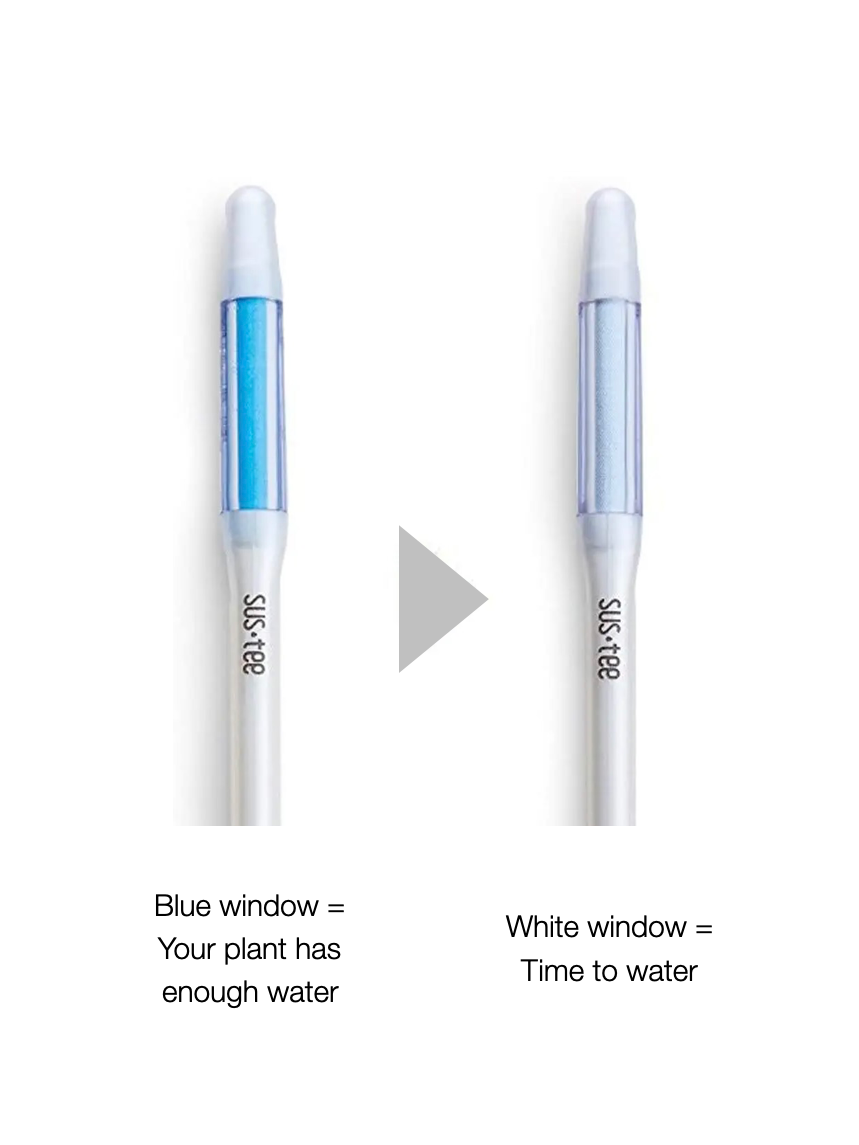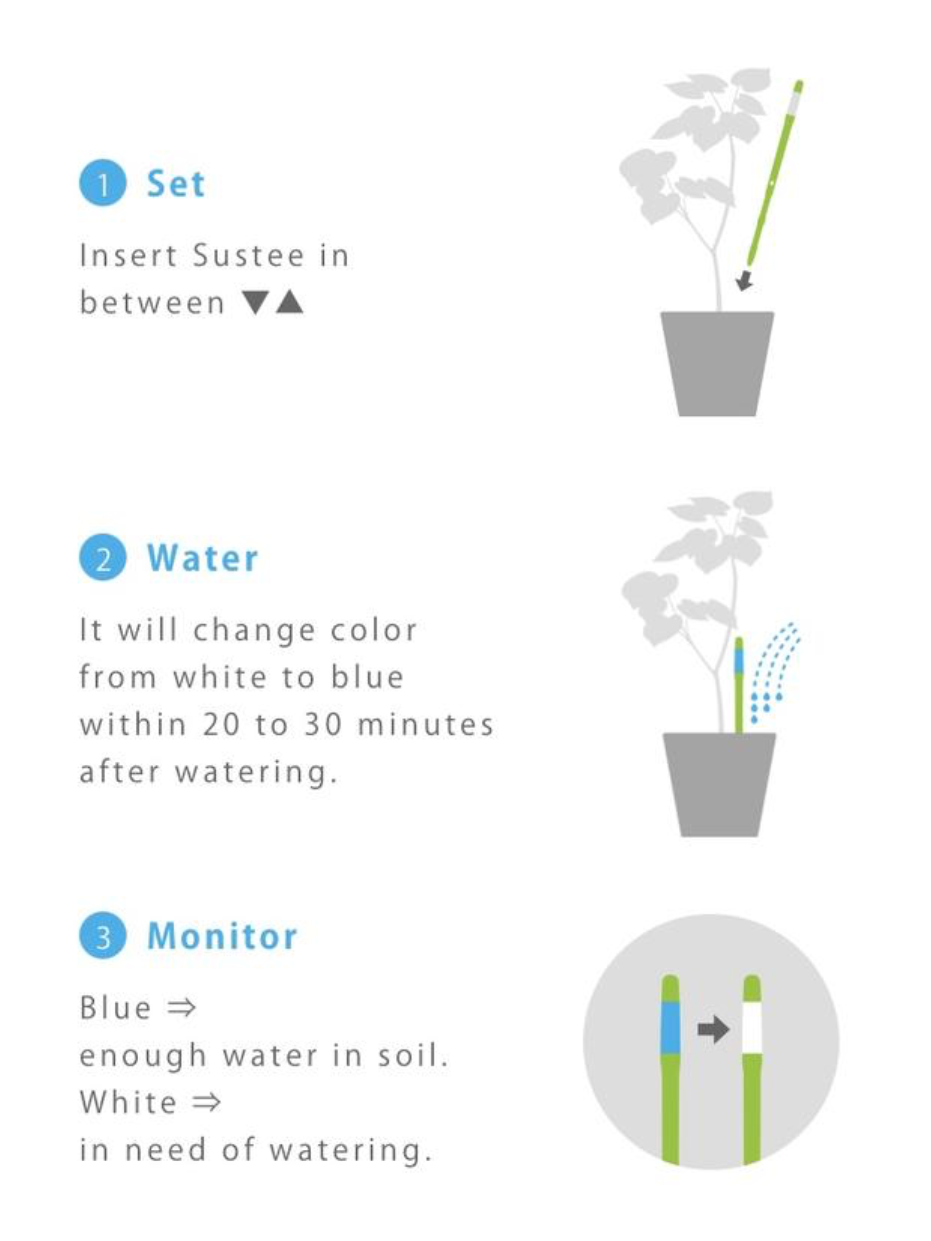 Why choose Frondly?
See the plant you're getting.

We take new photos of each batch of plants at our in-house studio to ensure that the plant you receive is almost identical to the one you see online.

Living room ready.

Before delivery, we clean and prune your plants so they are ready to be displayed in your home. Cleaner leaves also absorb more sunlight, key for optimal plant health.

Best growers = best plants.

Healthy, strong plants look the best and are the easiest to care for. We only work with the top local greenhouses in BC to ensure that all of our plants are healthy, beautiful, and pest-free.