Cash the Money Tree, XL
4' | 122cm
Regular price
Sale price
$89.00 CAD
Unit price
per
Pet friendly | Beginner
Cash is a popular houseplant believed to bring positive energy and good fortune. 
It's also said that he can reduce stress, anxiety and even lessen sleeping disorders. What a multi-talented fella!

Also known as Pachira Aquatica, Guinea Chestnut Tree, Money Plant, or Chinese Money Tree.
Care
Difficulty Easy, relatively low maintenance.
Maintenance Very low, less than 1 hour per month.
Light Medium to bright, indirect light. Will also do well under fluorescent lights.

Water Cash prefers deep but infrequent watering. Check his soil moisture every 7-10 days by sticking your finger into the soil or using a moisture meter. Water thoroughly when the soil appears dry 50-75% down the pot, and allow to drain for 15-20 minutes. 
Includes
· A healthy plant from a local nursery,
· Potted in premium soil in a plastic grow pot for easy watering.
· Pictured with Tobago Black Ceramic Pot, XL. Decorative pots sold separately.
Dimensions
Nursery pot 10" x 10"
Plant height Approx. 4 - 4.5' | 125cm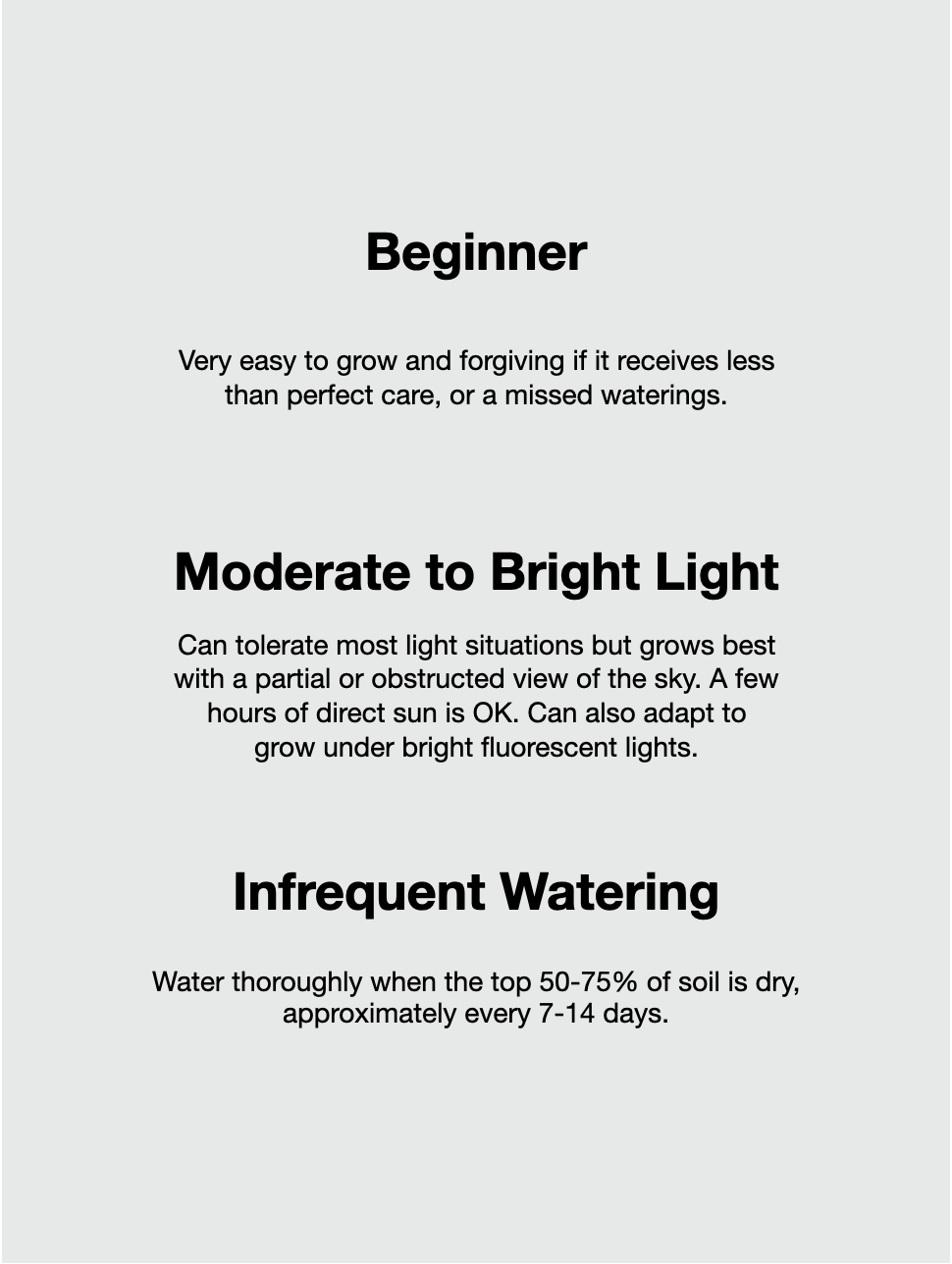 Why choose Frondly?
See the plant you're getting.

We take new photos of each batch of plants at our in-house studio to ensure that the plant you receive is almost identical to the one you see online.

Living room ready.

Before delivery, we clean and prune your plants so they are ready to be displayed in your home. Cleaner leaves also absorb more sunlight, key for optimal plant health.

Best growers = best plants.

Healthy, strong plants look the best and are the easiest to care for. We only work with the top local greenhouses in BC to ensure that all of our plants are healthy, beautiful, and pest-free.