Lei the Hawaiian Schefflera, XL
Regular price
Sale price
$99.00 CAD
Unit price
per
Nicknamed the umbrella plant thanks to its radiating leaf clusters, the Schefflera's subtle green foliage and pleasant shapes will shelter you from gloom on cloudy days.


Also known as
Schefflera arboricola, Heptapleurum arboricola, Braided Schefflera, Dwarf Umbrella, Dwarf Schefflera, Parasol Plant, Hawaiian Schefflera, Octopus plant, Small-leaved Schefflera.
Care
Maintenance Low, 1-2 hours per month
Experience Beginner
Light 
Low No
Medium OK
Bright Best for growth
Direct Sun 2-3 hours per day is fine
Water When the soil is dry about 50% of the way through the pot. Water the surface of the soil thoroughly until water begins to flow through the drainage holes. Remove any excess water from beneath the plant after draining.
Other Keep away from heat or A/C vents which can dry out the air around the plant, causing its leaves to drop.
Dimensions
Plant height* Approx. 4' / 122cm
Nursery pot 10" x 10" | Fits our XL pots
*Measured from the base of the pot to the top of the plant.
Includes
· A healthy plant from a local nursery.
· Potted in a plastic nursery pot for easy watering.
· Decorative pots sold separately.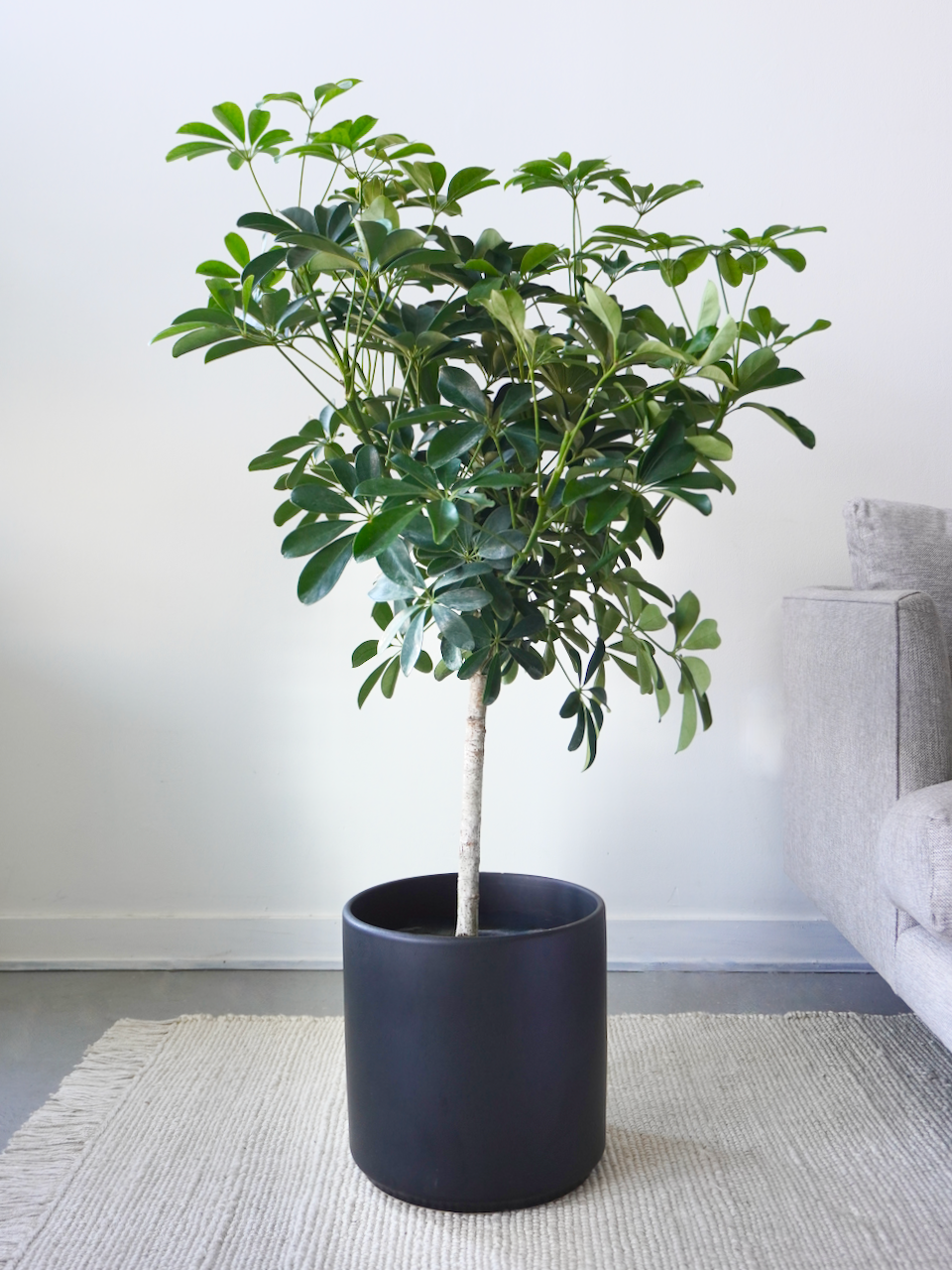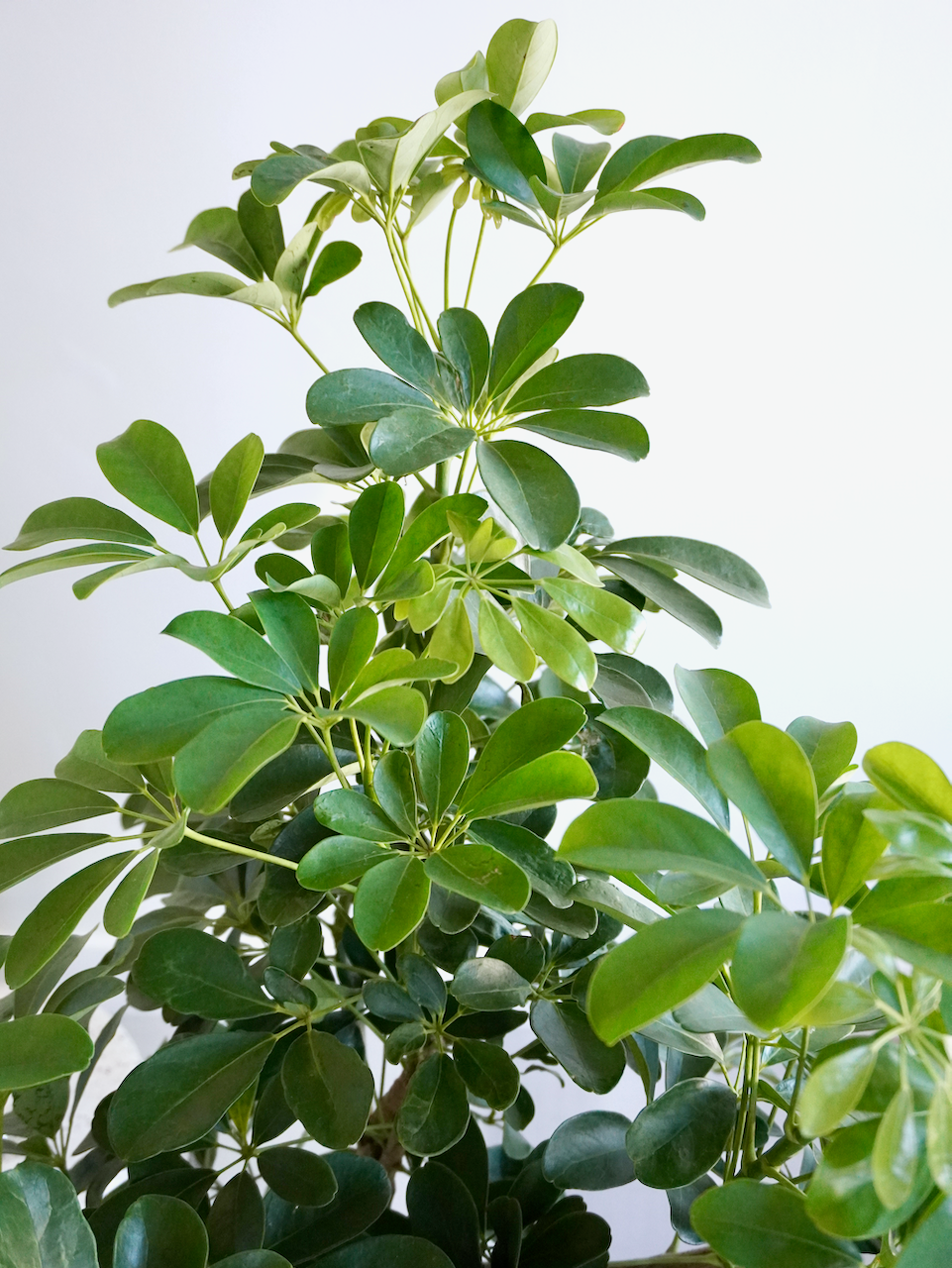 Why choose Frondly?
See the plant you're getting.

We take new photos of each batch of plants at our in-house studio to ensure that the plant you receive is almost identical to the one you see online.

Living room ready.

Before delivery, we clean and prune your plants so they are ready to be displayed in your home. Cleaner leaves also absorb more sunlight, key for optimal plant health.

Best growers = best plants.

Healthy, strong plants look the best and are the easiest to care for. We only work with the top local greenhouses in BC to ensure that all of our plants are healthy, beautiful, and pest-free.