12 in stock
Regular price
Sale price
$13.00 CAD
Unit price
per
Sale
Sold out
Instafamous | Fast & Fun to Grow | Air Purifier
Despite her threatening name, Zilla is nothing to be afraid of. Native to the tropical rainforests of Central America, she's bold, adaptable, and easy to grow. She won't fuss too much if you miss a watering and can tolerate a variety of light conditions.

If you get the conditions right, she'll reward you with the gift of instagrammable split leaves. She can be trained to grow up moss poles or trellises and is easily propagated. What a mon-star!

Also known as: Swiss cheese plant, Mexican breadfruit, split-leaf philodendron, Hurricane plant, Plant with holes.

Browse all the sizes of Monstera Deliciosa plants here.
Care

Difficulty: Easy - relatively low maintenance.
Water Check every 5-7 days and water when the top 1-2" of soil is dry.

Light Grows best in bright, indirect light but will tolerate low light as well. Prefers not to be in direct sun.

Read the full Monstera Deliciosa Care Card here.
Details
Includes
· A healthy plant from a local nursery.
· Potted in premium soil in a plastic grow pot for easy watering.
Dimensions
· Plant Height: 12" - 14"
· Nursery pot: 4"H x 4"W
View full details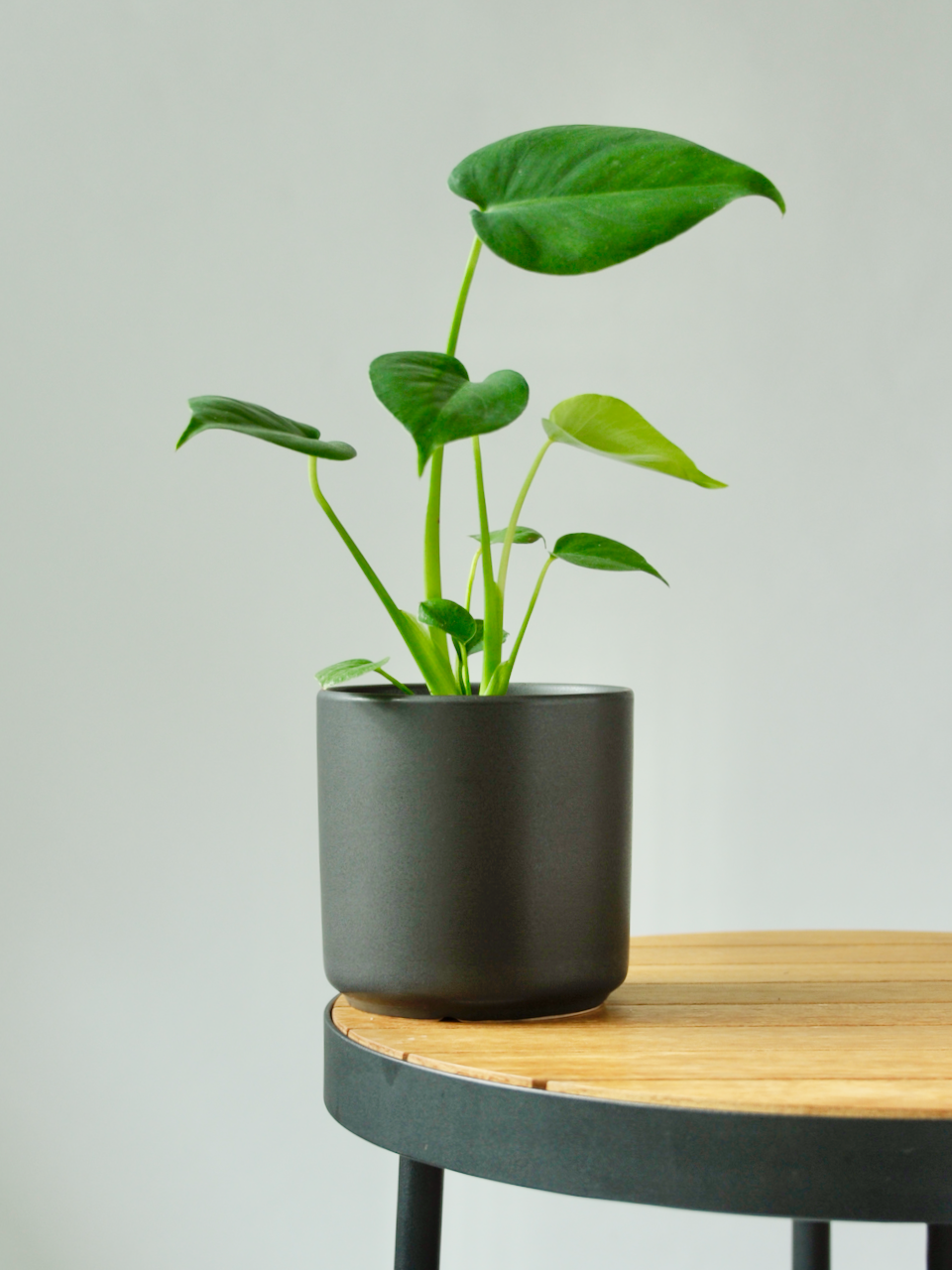 Why choose Frondly?
See the plants we have.

We regularly take photos of each new batch of plants at our in-house studio to ensure that the plant you receive is nearly identical to the one you see online.

Living room ready.

Before delivery, we clean and prune your plants so they are ready to be displayed in your home. Cleaner leaves also absorb more sunlight, key for optimal plant health.

Best growers = best plants.

Healthy, strong plants look the best and are the easiest to care for. We only work with the top local greenhouses in BC to ensure that all of our plants are healthy, beautiful, and pest-free.